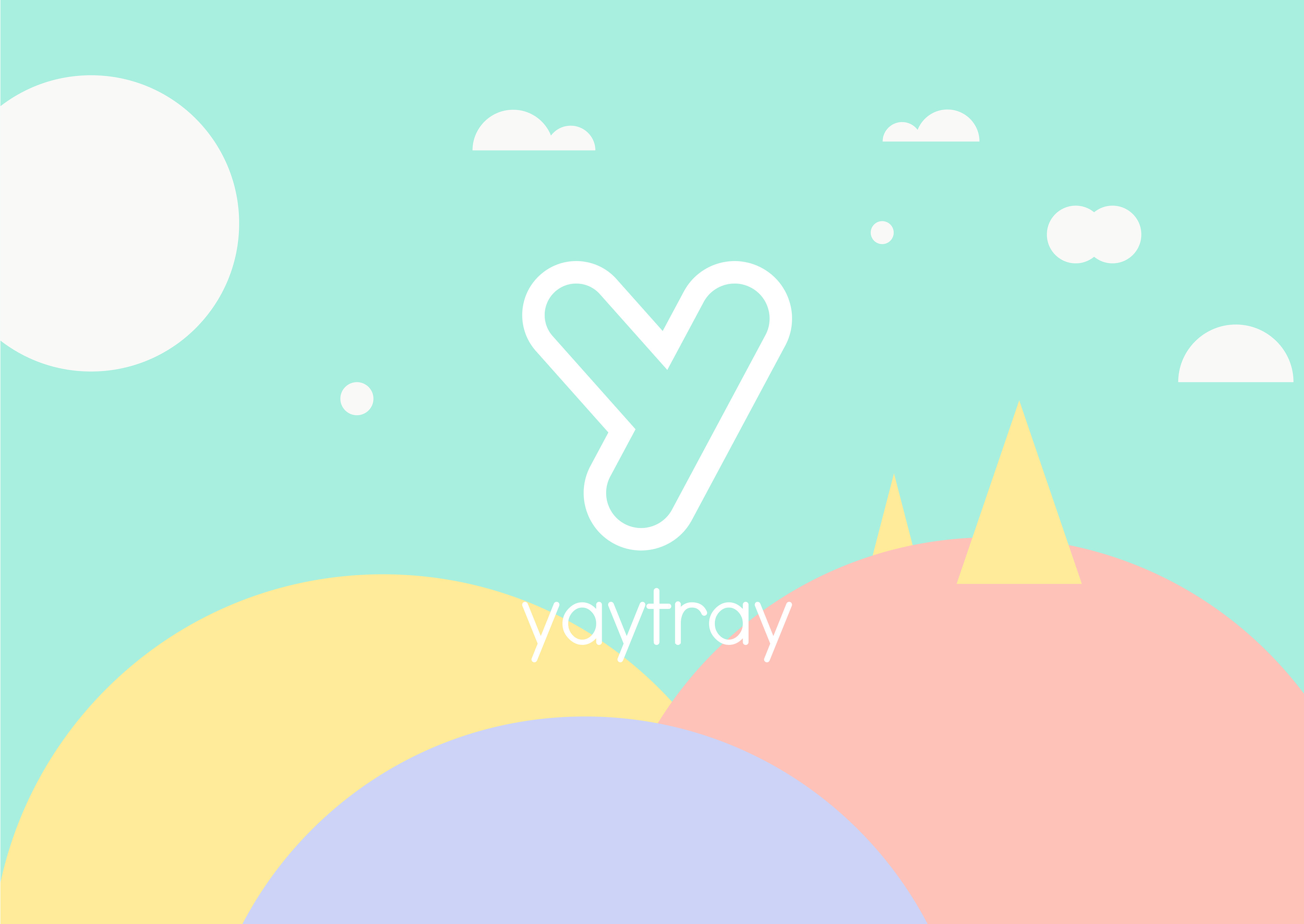 We are

YURICA

, just like the word

"eureka"

, we are a joyous and innovative baby brand startup based in the warm and cosy island called Singapore. 
With the help and feedback from several helpful parents, we conceived our first product, the cute and functional YAYTRAY, the world first all-in-one kids eating tray meant for convenient eating at home or in public. 
The 

YAYTRAY

story begins...   
Once upon a time, in a faraway land named Singapore, 3 daring creators decided to come together to solve a BIG problem that has been troubling parents for a very long time.
They observed that eating out with young kids is always a huge challenge for parents (more on that below), and with their collective magic spells and many rounds of research and prototyping, the magical Yaytray was finally conceived!
The Yaytray is the 

world's first all-in-one child feeding solution

of its kind, specially designed to help prevent messiness when dining out with kids. 
Abracadabra! Say goodbye to huge mealtime messes caused by spilt foods and toppling bowls, as well as having to pack up your used bowls and utensils into plastic bags before bringing them home.
The Yaytray allows for clean, fuss-free eating, and packs up to go in a matter of seconds. It literally works like magic!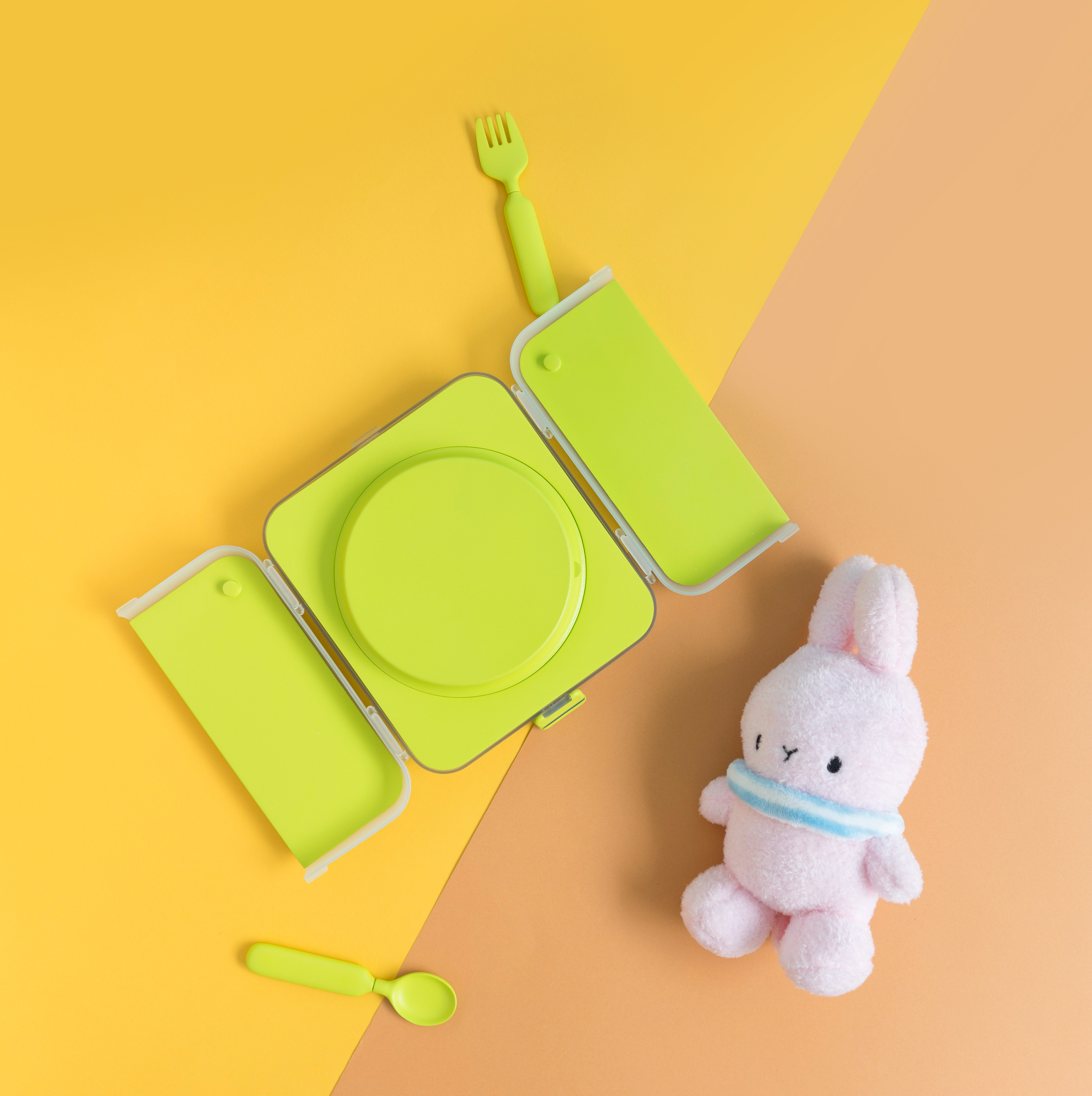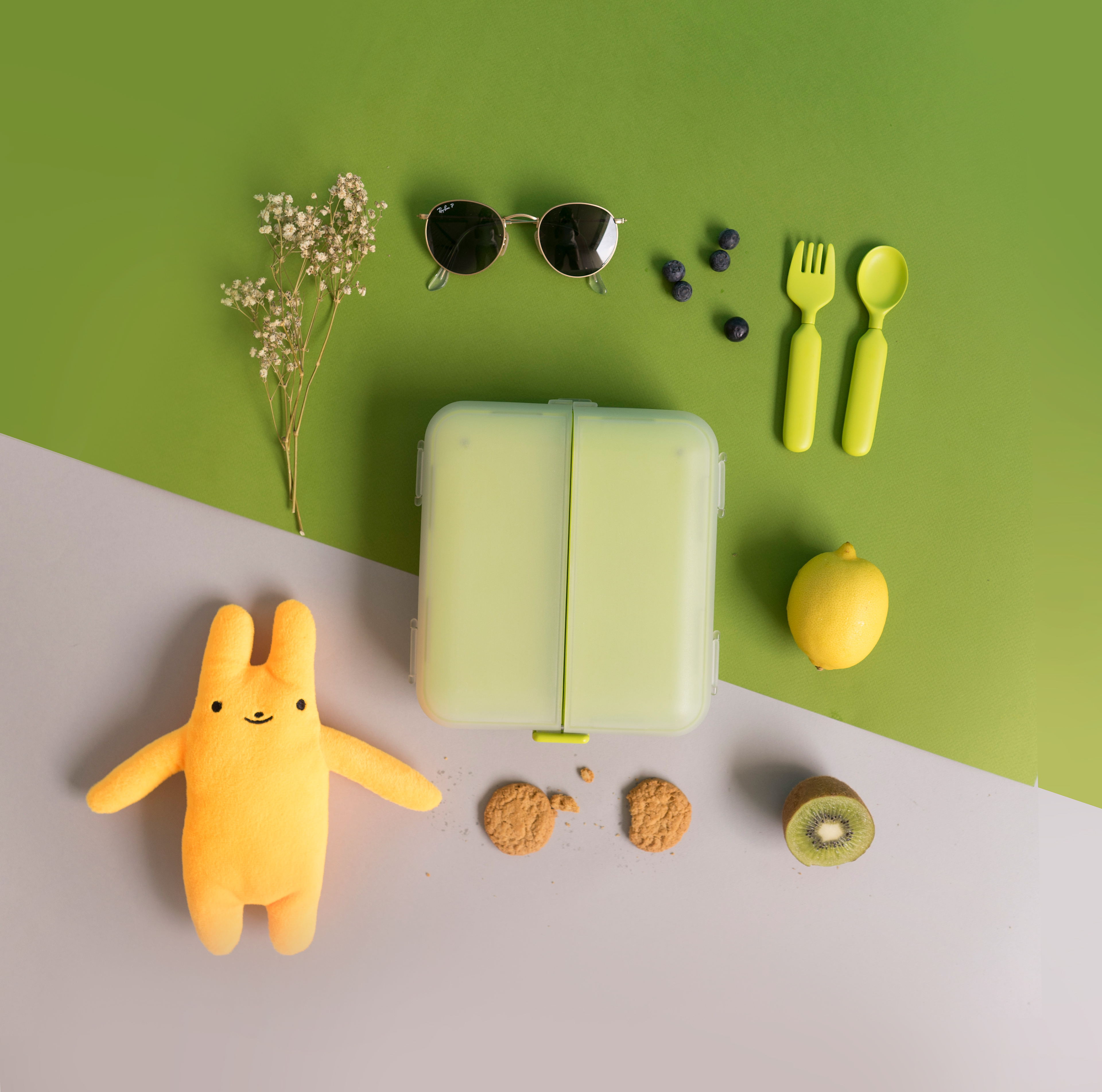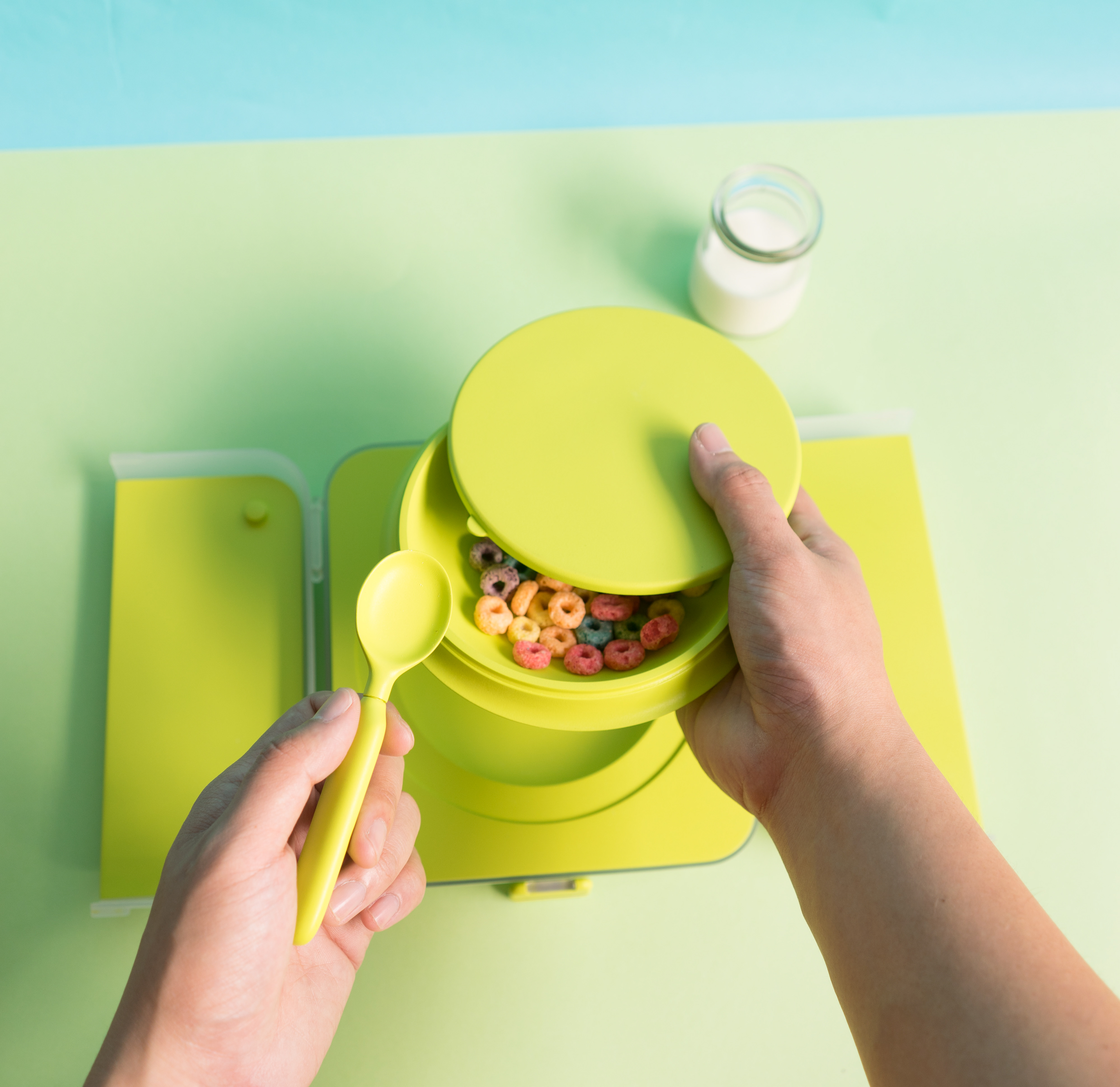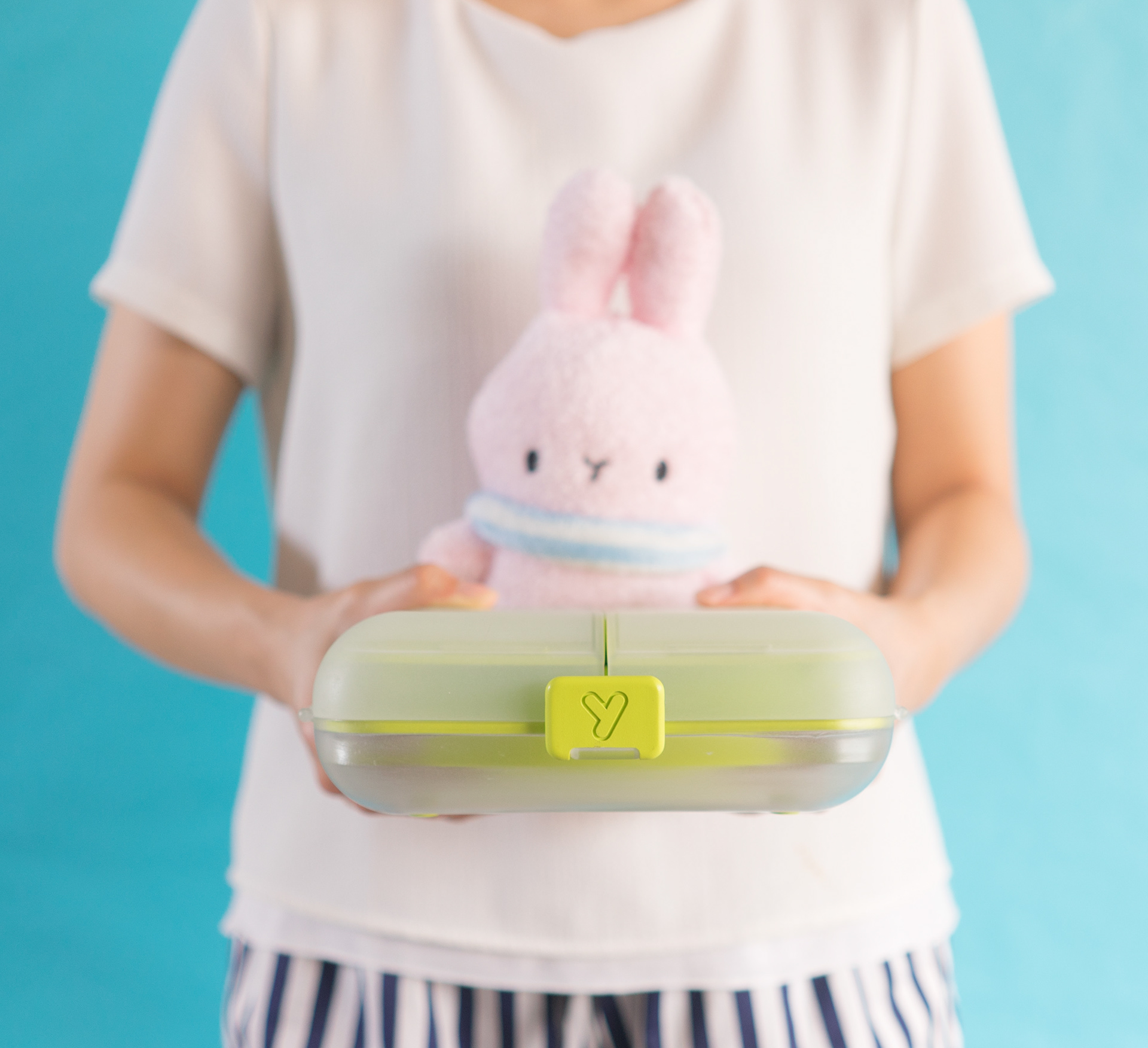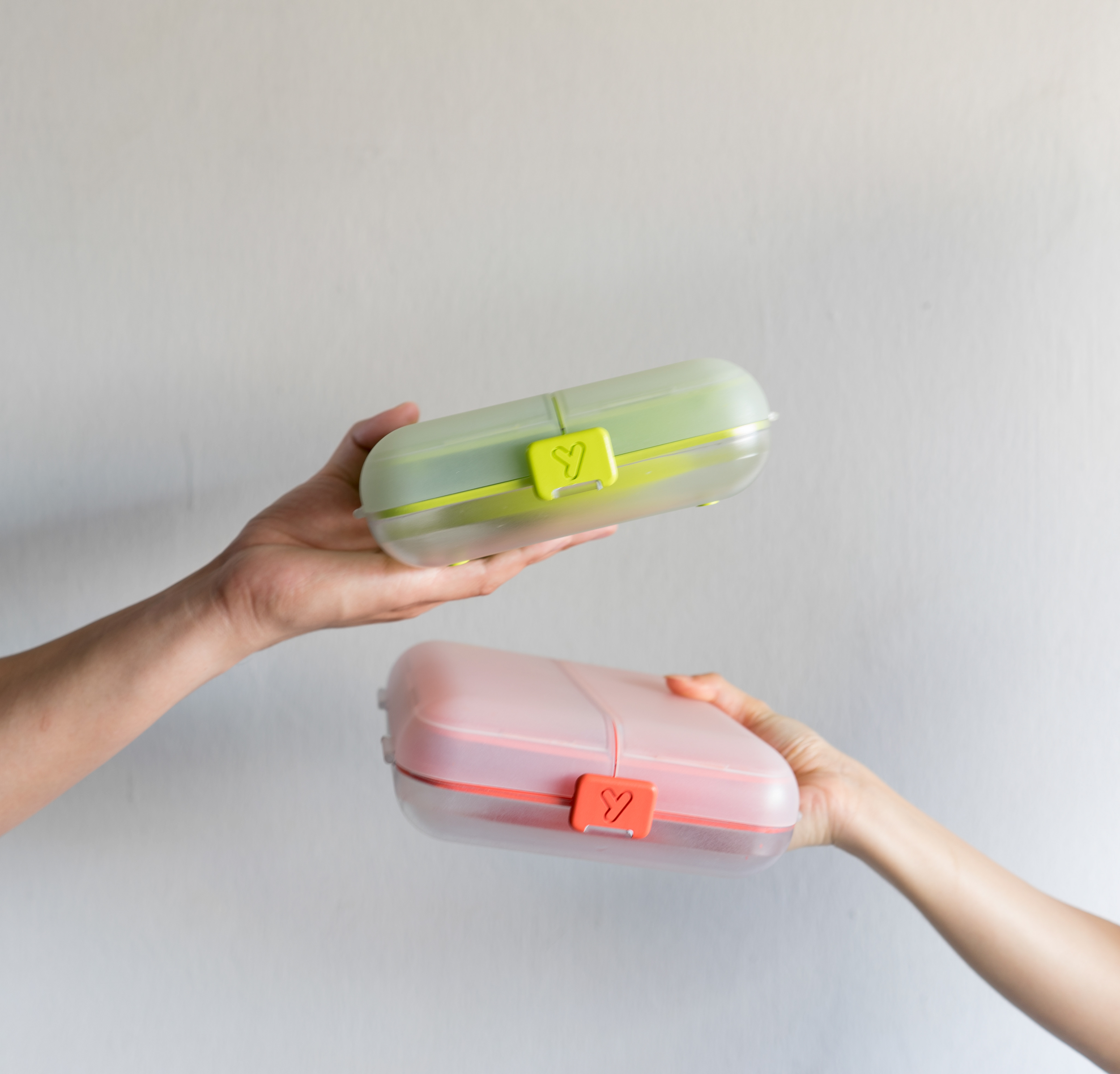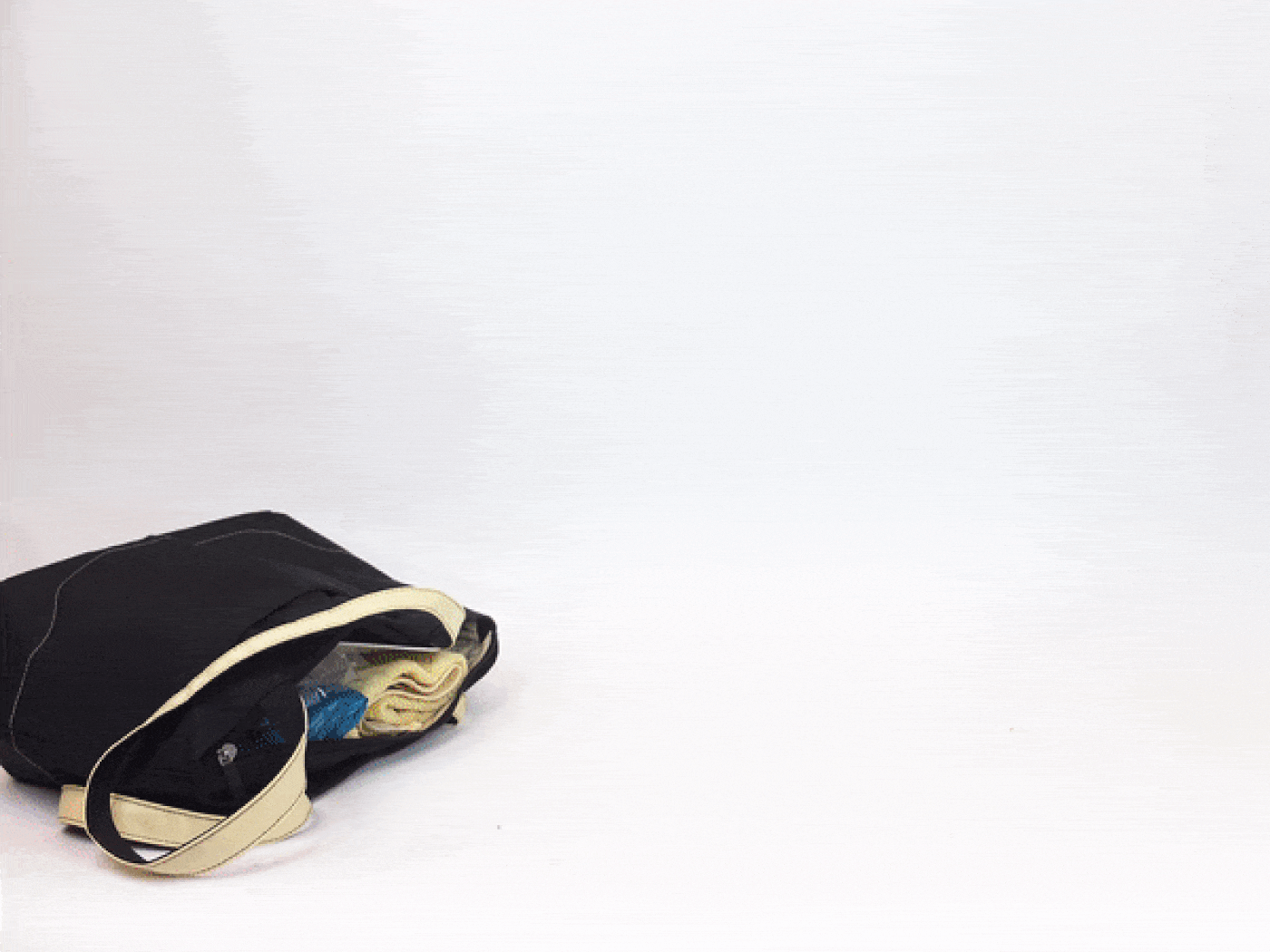 The
PAINS
of child-feeding
Through countless hours of field-trip observations, the 3 daring creators observed that the current eating habits of children below the age of 3 years old can often be unexpected and rowdy. This often becomes a frightening and traumatic experience for first-time parents, especially when dining out.
The entire process starts with parents having to pack multiple packs or containers worth of feeding apparatus when they go out, which ends up being extremely bulky. Spoons, forks, bowls, and other utensils are all kept and packed separately, which makes the entire process very cluttered and disorganised.
​​​​​​​

Always Dealing With A Mess!
The actual meal time is no less challenging. Food spills are common, which creates huge messes. This is due to the fact that some bowls have high centre of gravity and tend to topple very easily. Parents often have to watch out for toppling bowls when having their meals, which makes the entire meal time very stressful. 
Lastly, packing up to go after the meal is the final headache. All the various used utensils have to be cleaned or packed in multiple plastic bags, before they are all stuffed into an already bulky bag before they can go.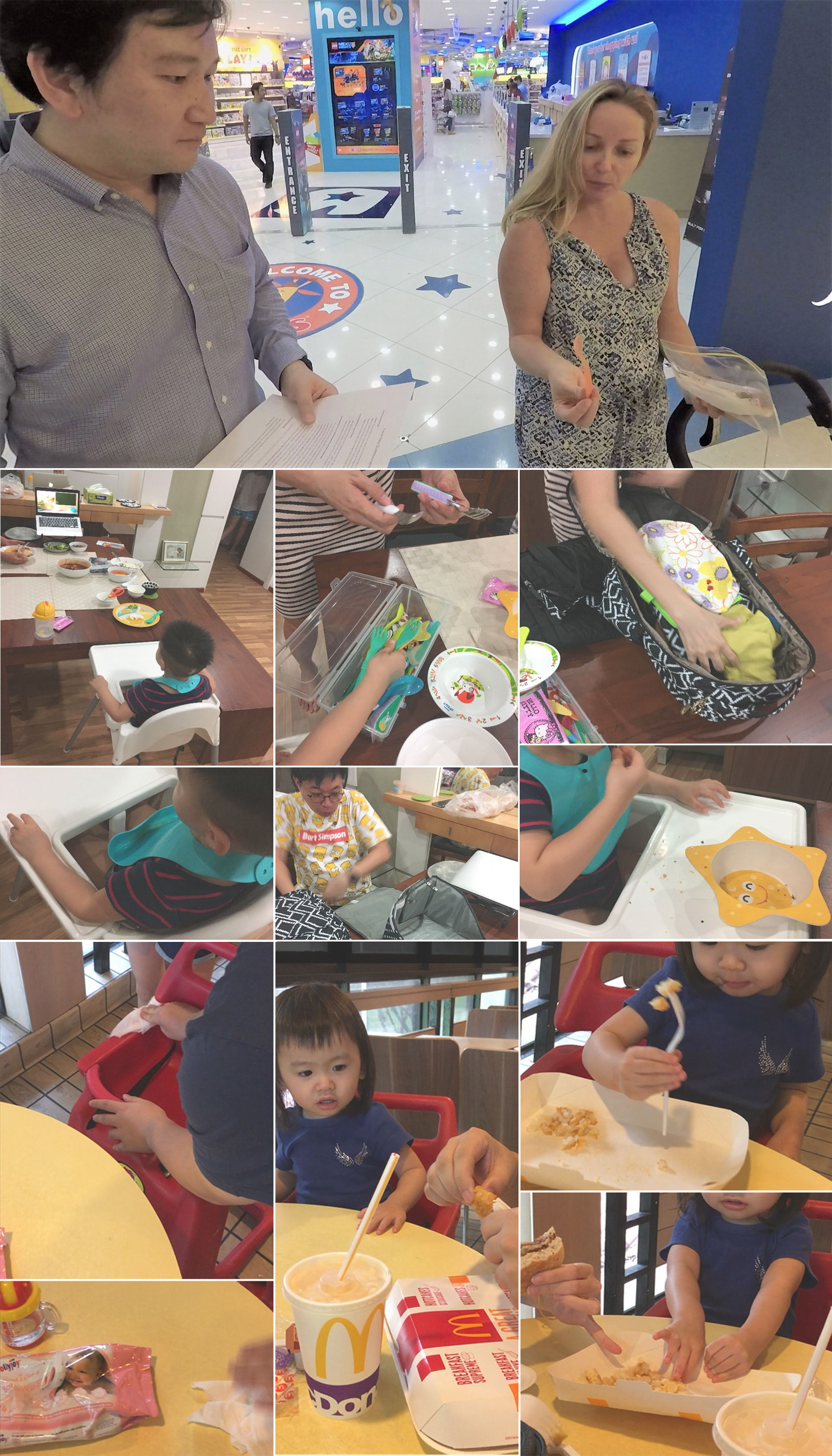 The Yaytray
MAGIC
begins to formulate.
The 3 creators soon realised that there had to be a better solution. There has to be a way to help parents eliminate the stress they feel when bringing their young kids out for meals. There has to be a better way to help children eat their meals in a much easier and more user-friendly manner.
So they thought:
Why not create a product that relieves the burden every parent faces by simplifying the entire child-feeding process?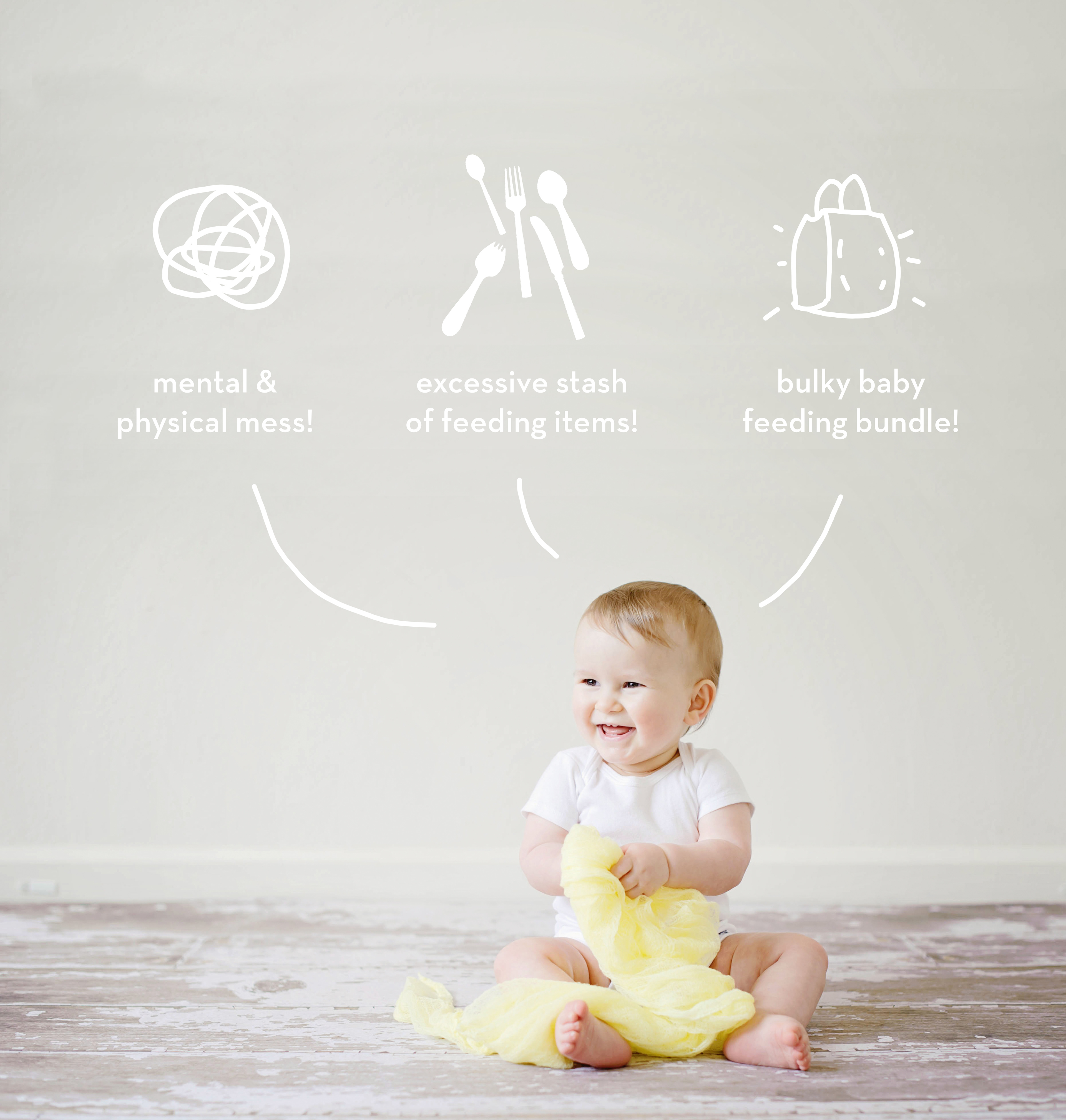 To get to the magical solution they were seeking, they conducted extensive research with various parents to deeply understand their concerns, and through a mix of hard work, sleepless nights and clever wizardry, and after going through countless rounds of prototypes and evaluations, they eventually arrived at the final Yaytray design.
The Yaytray perfectly encapsulates every child-feeding need into a neat and compact solution that leaves no compromises. Currently, most baby bags are packed to the brim with all manner of feeding apparatus, leaving no extra space in the bag whatsoever. The Yaytray solves this BIG problem.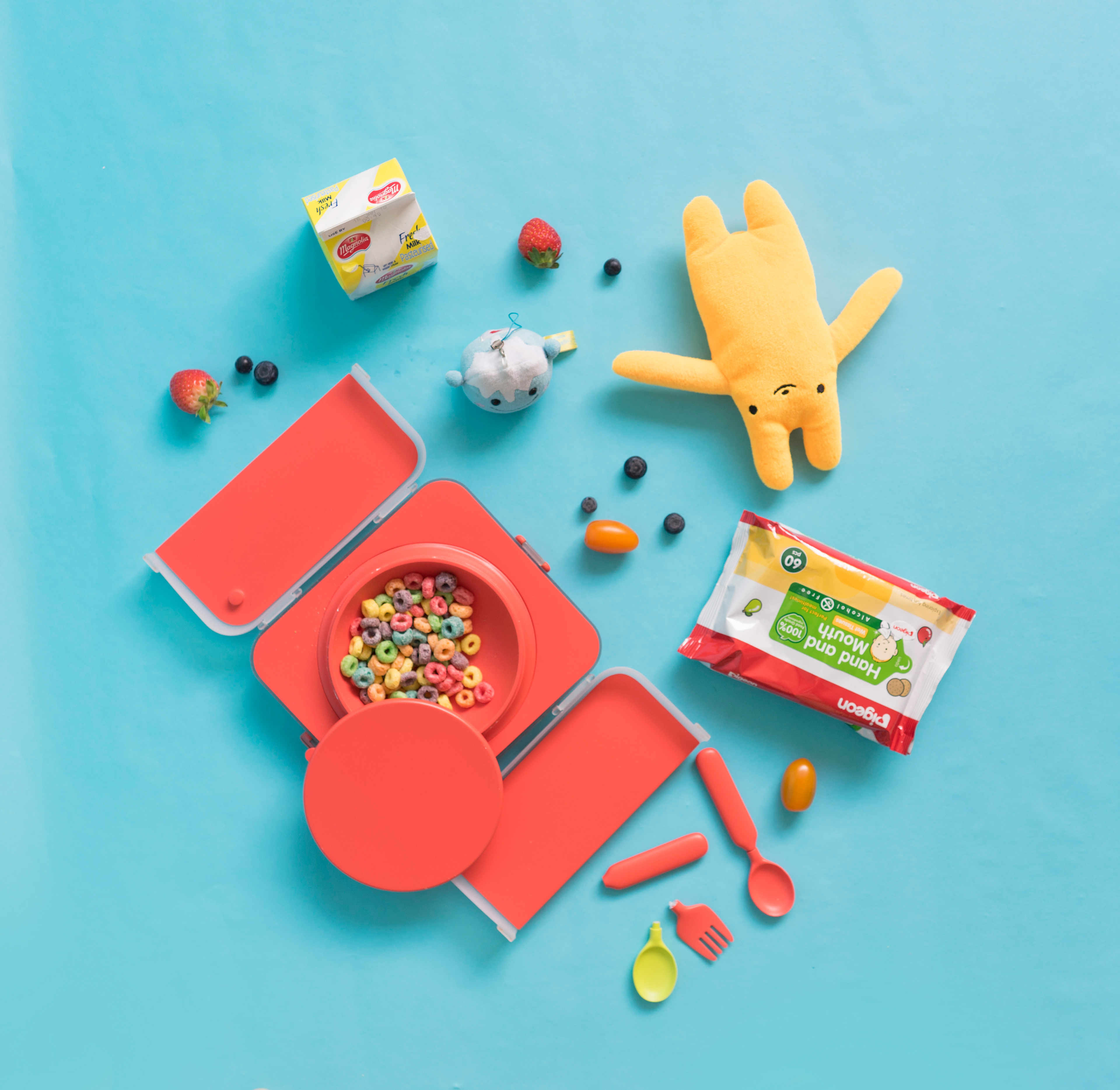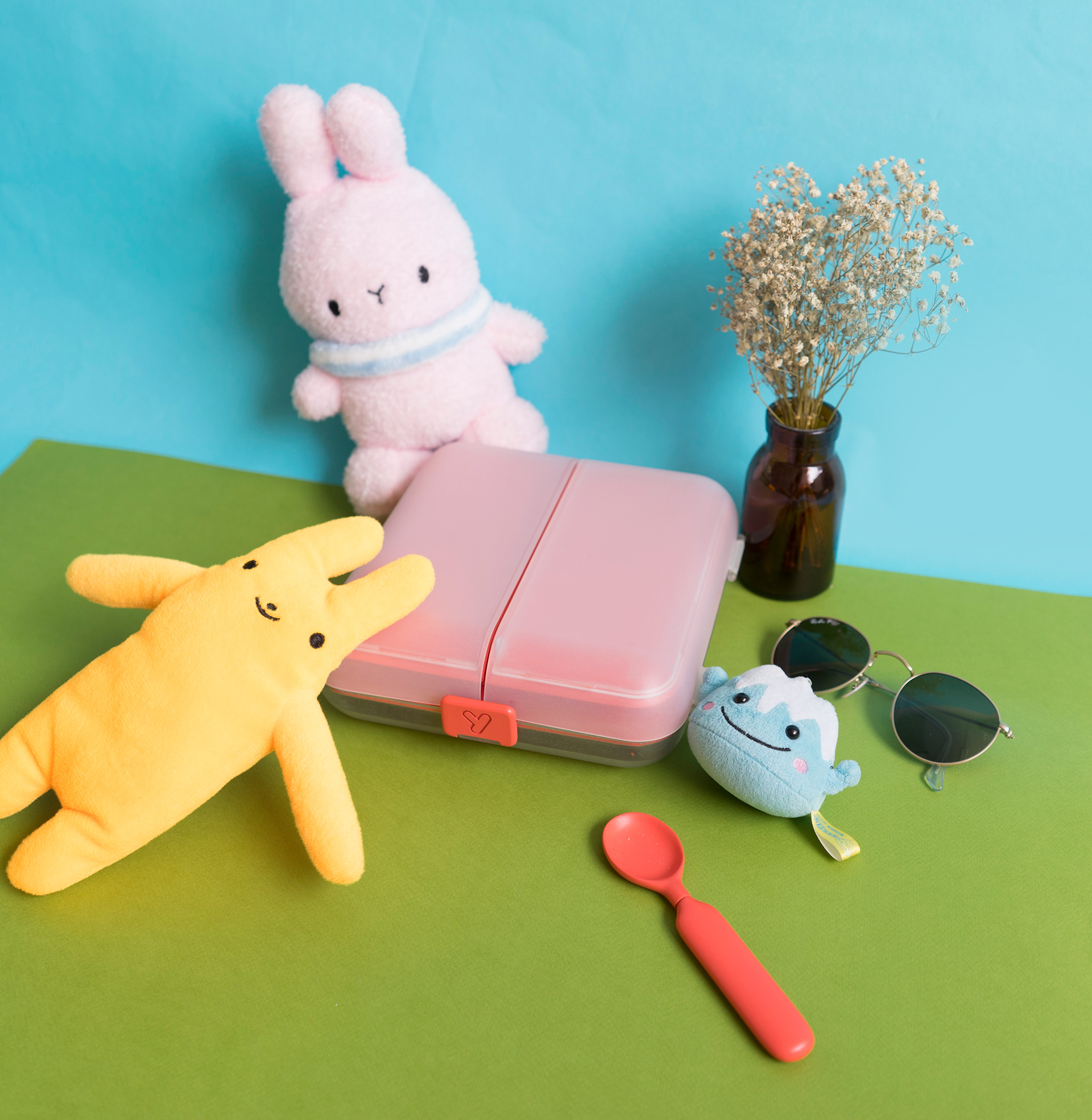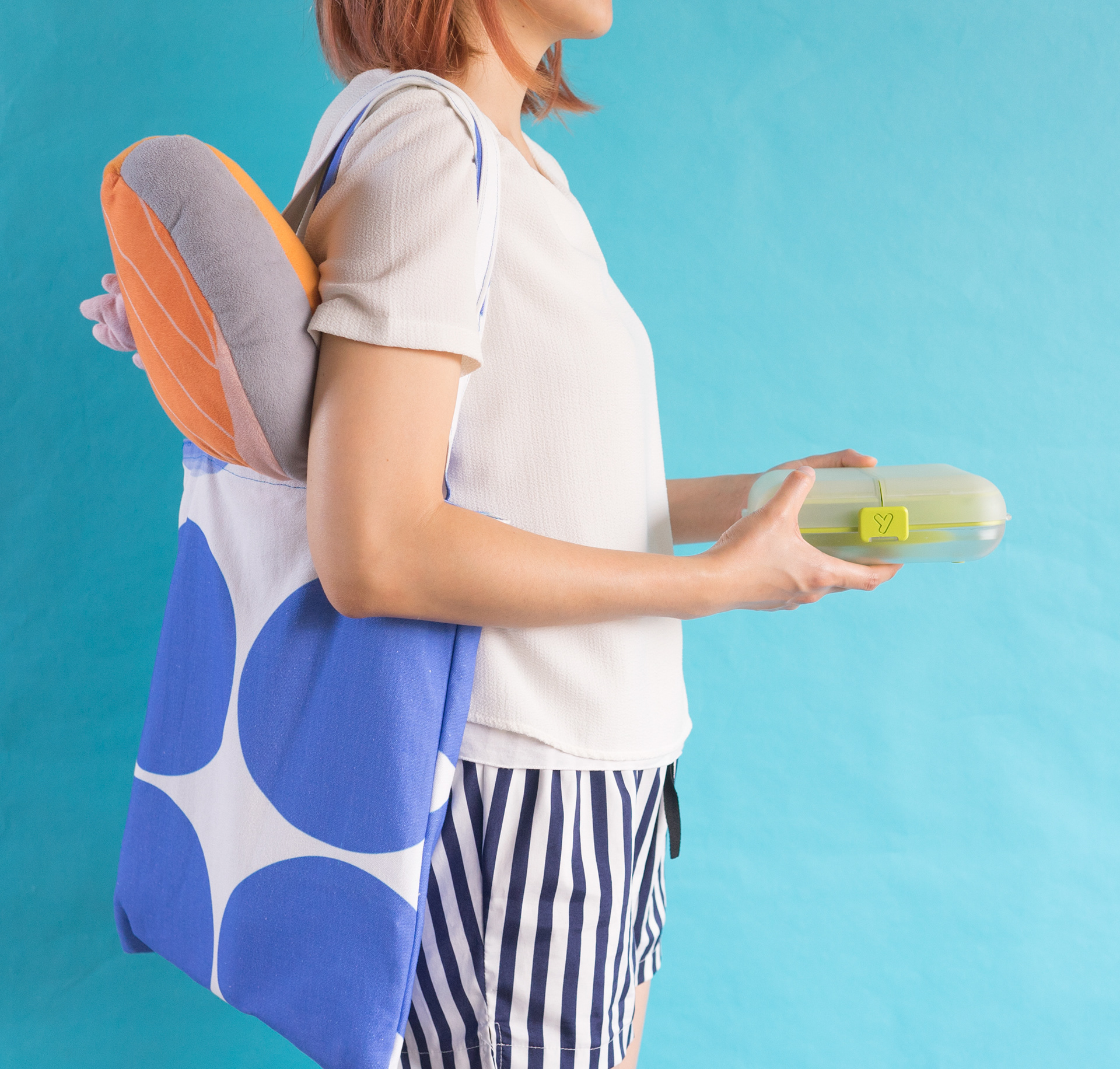 The Yaytray helps bridge the transition between assisted-feeding for a child (the bowl and utensils are perfectly designed for parents to hold) and independent self-feeding (with its stable food tray and user-friendly resting surfaces for its utensils).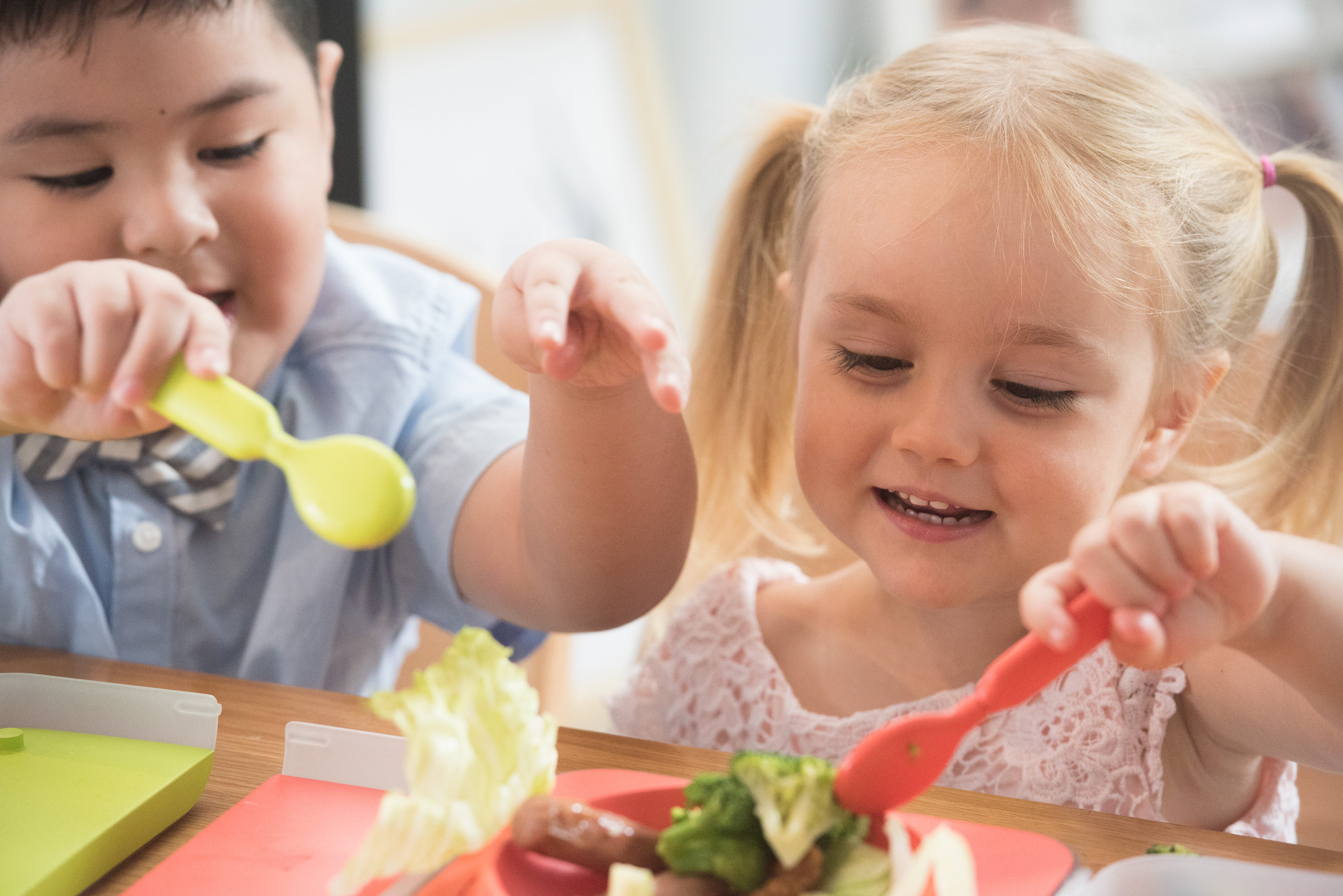 Self Feeding with Yaytray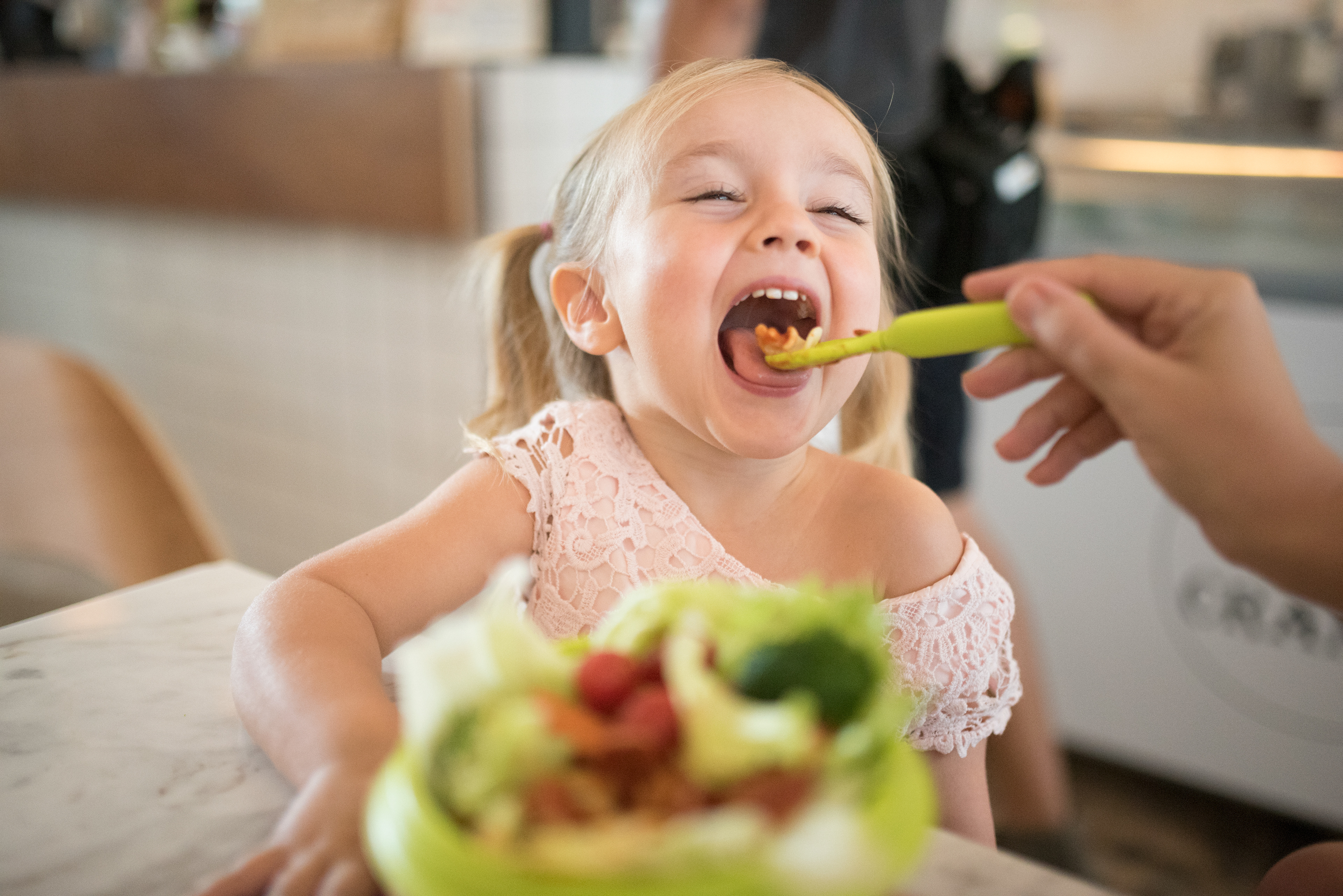 Assisted Feeding with Yaytray
​​​​​​​
Endless utensil
CONFIGURATIONS
.
The 3 creators made sure to design the Yaytray such that its utensil inserts (or "heads") can be slot into the handles at two specific angles. This is so that with just one pair of handles, the parent or child can create boundless configurations of eating utensils, to cater to the child's specific needs.

A FULL library of utensil parts to
MIX & MATCH
!
Parents currently face limited choices when it comes to finding the right utensils for their kids. Sometimes the utensil handle is too wide or too thin. And at times the spoon or fork head isn't of the desired size, shape or colour.
If only there was a way to customise every part of the child's utensils so as to perfectly fit the child's needs and wants.
Abracadabra! Through countless interviews with parents, the 3 daring creators identified this need, and the Yaytray was created with the long-term vision of establishing an entire full library of utensil handles and utensil heads of various shapes and sizes, so that children everywhere can finally mix & match to their heart's content!
Now wouldn't that be the most magical concept ever?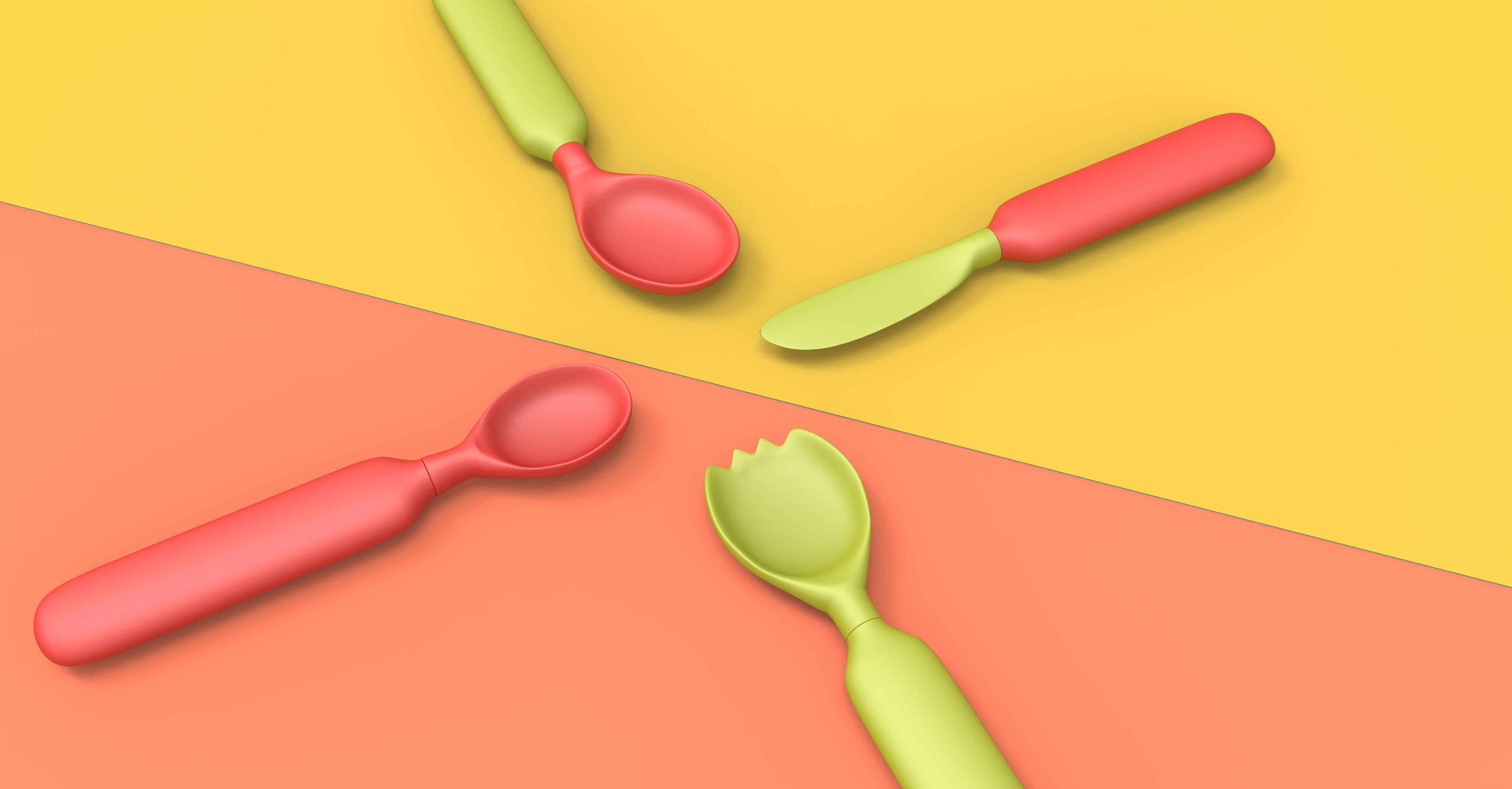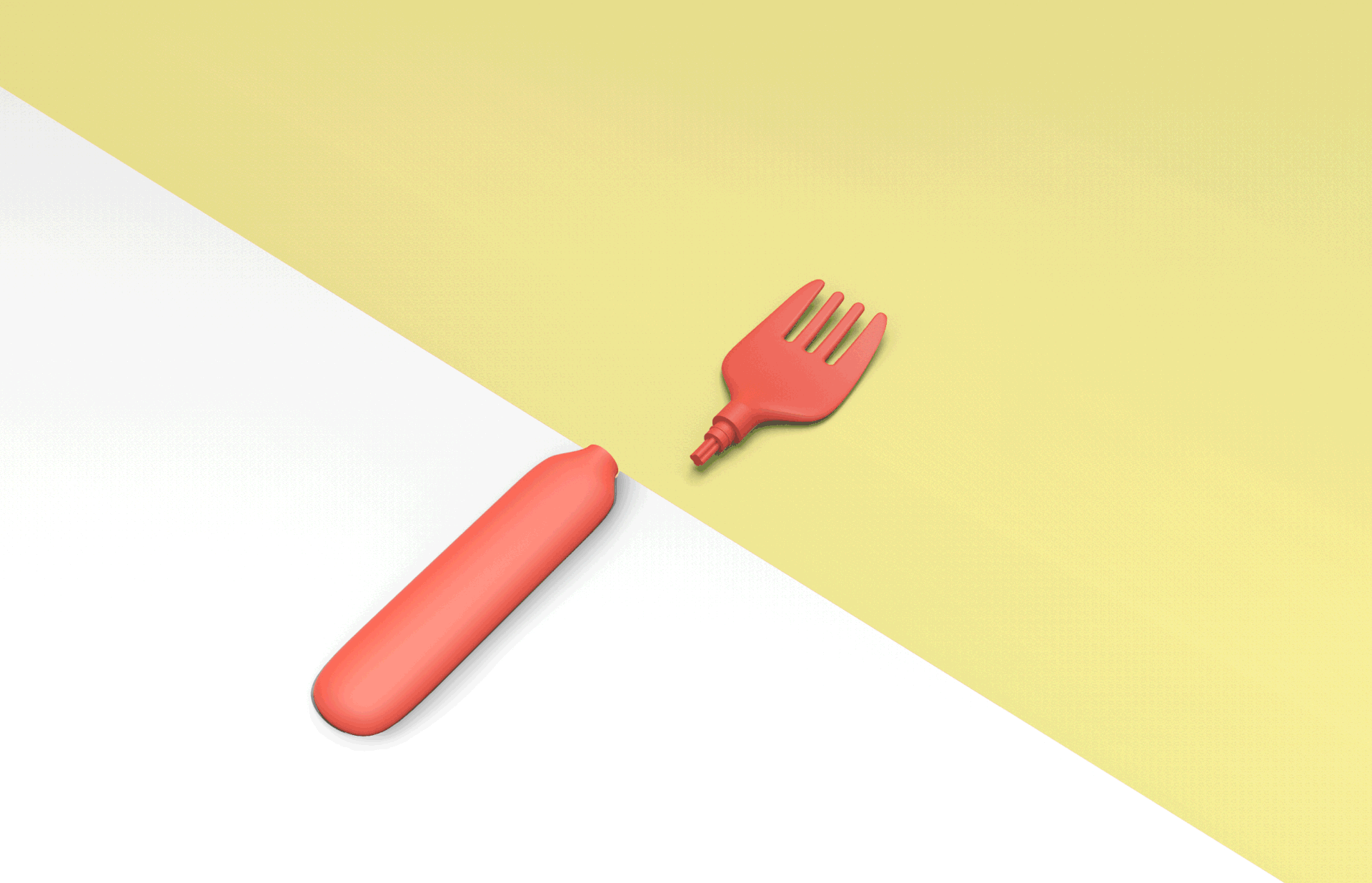 Feeding gestures made
RIGHT!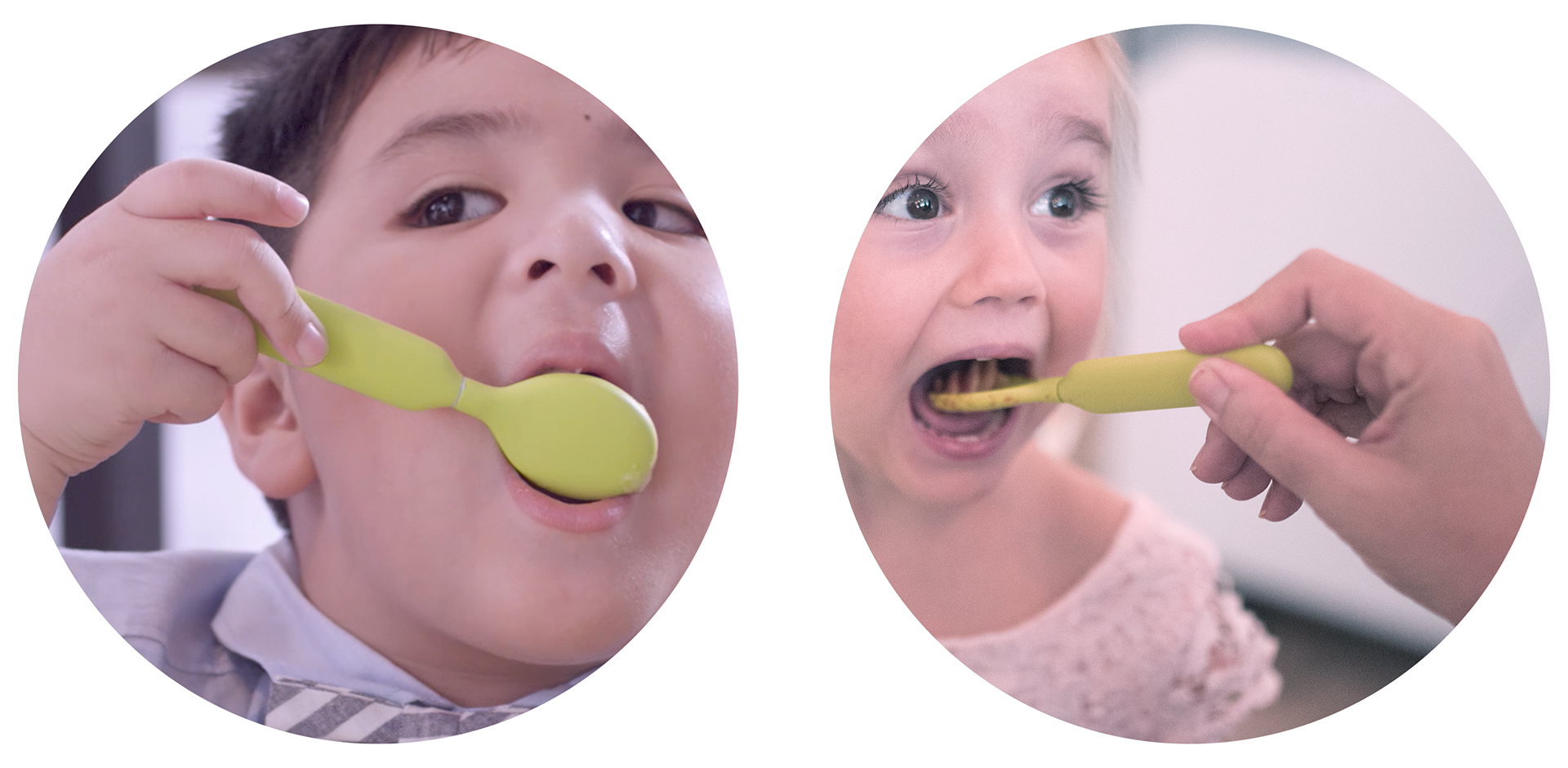 Manual & Assisted Feeding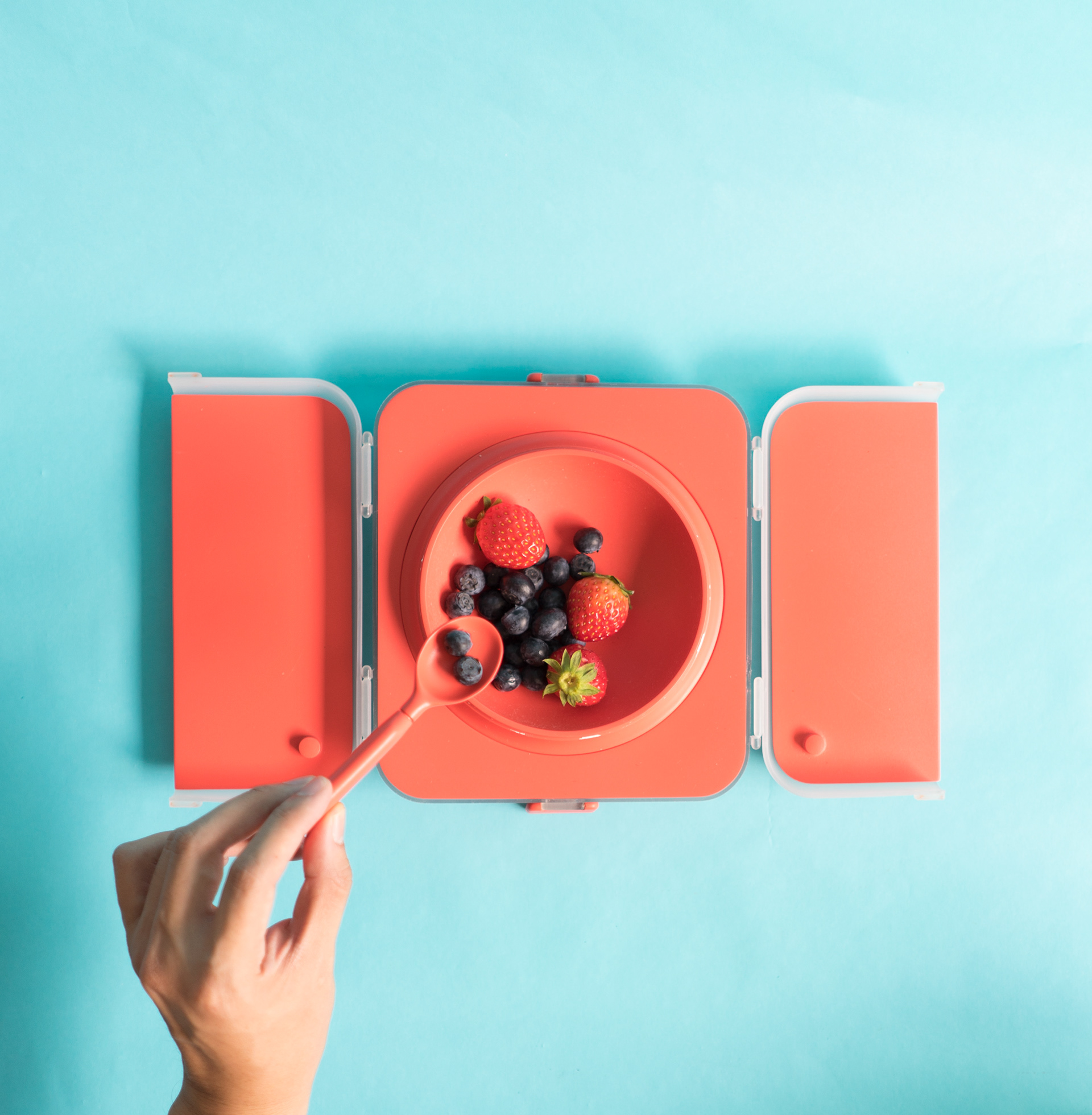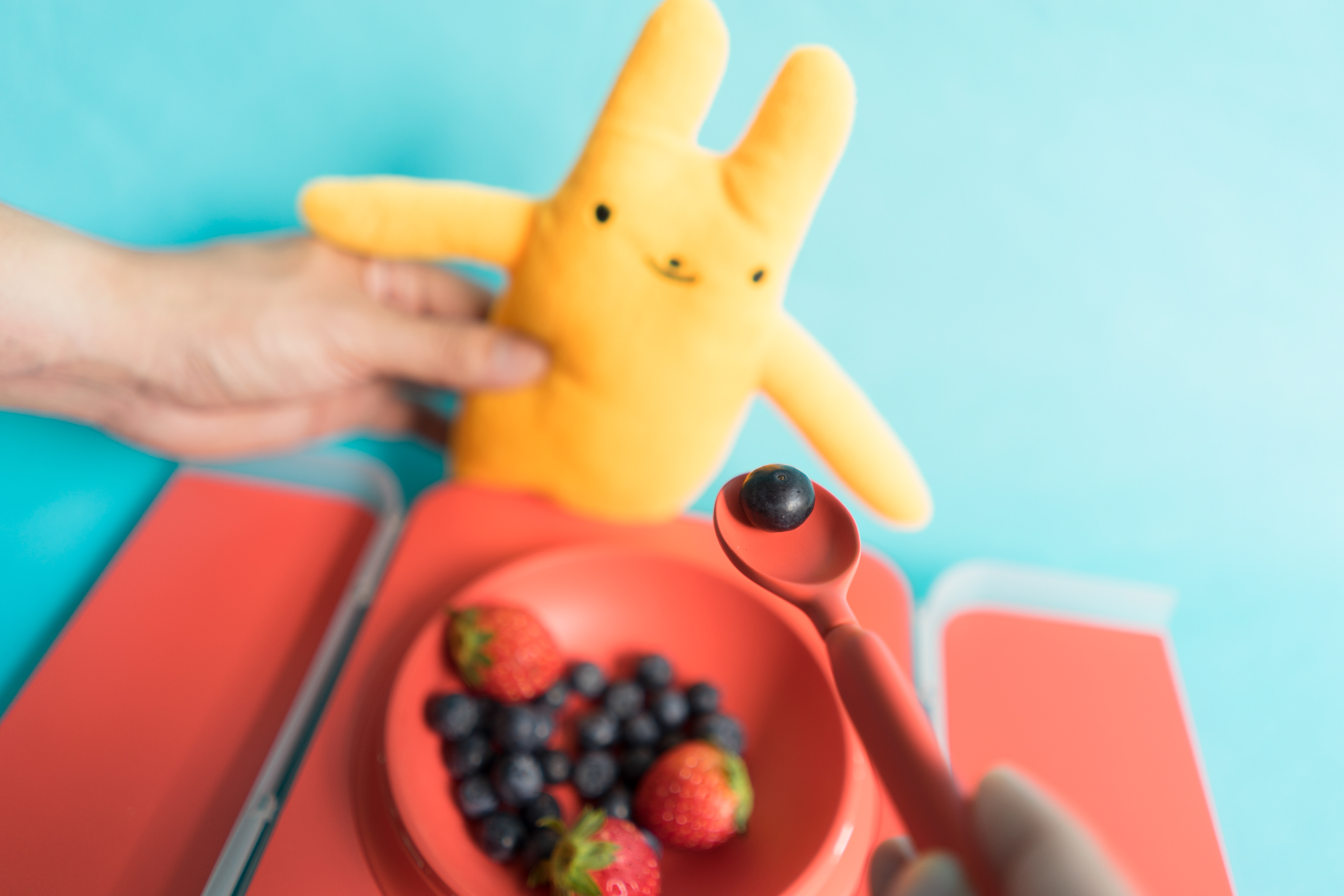 Through extensive user study, the 3 creators saw the need to cater a 90-degree angle to simplify assisted-feeding in a more ergonomical functionally-pinching notion.

The Yaytray is leak-proof, stable and non-slip, which makes child-feeding outdoors so much easier and less daunting.
The Yaytray is Leak-Proof!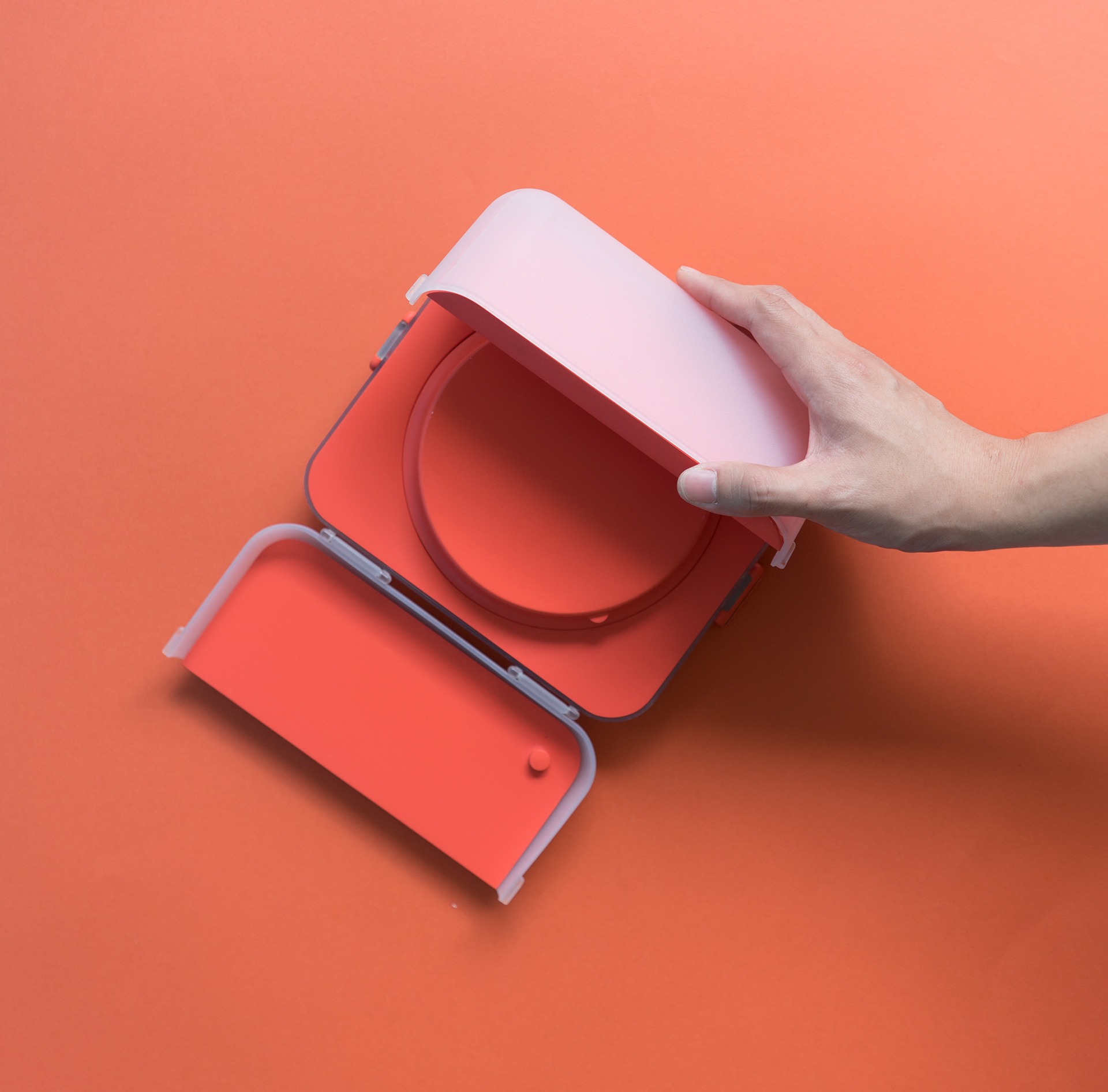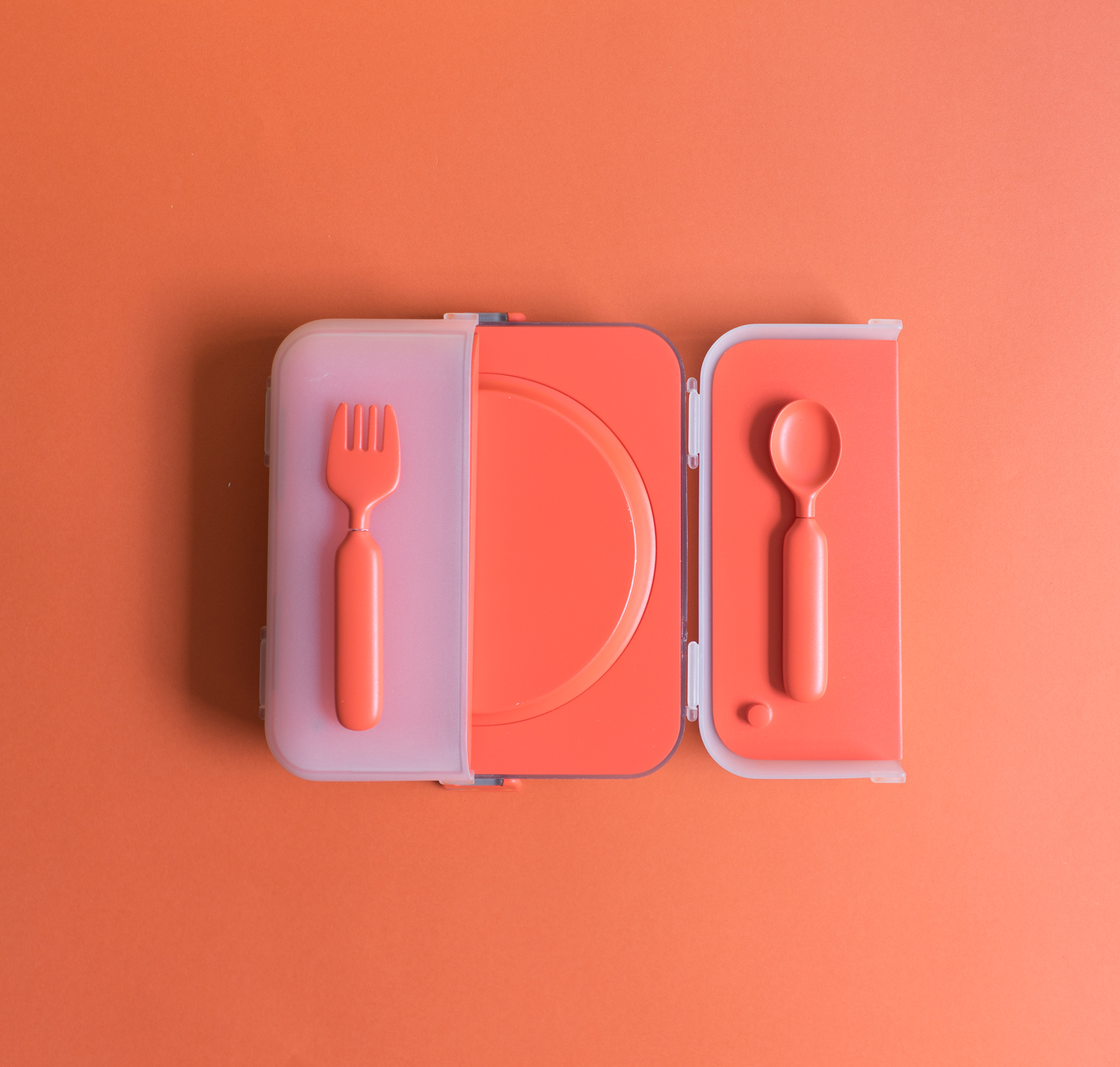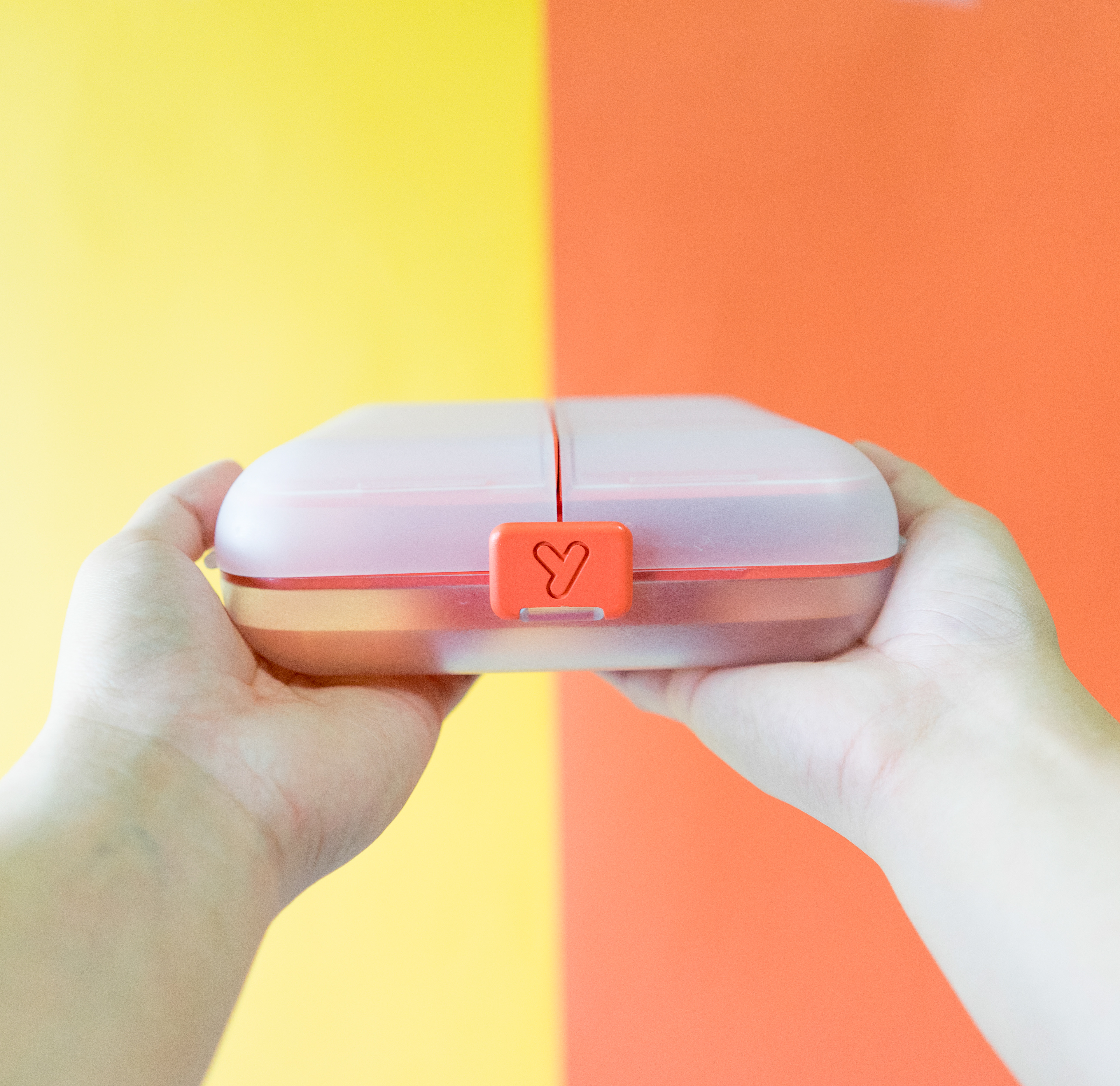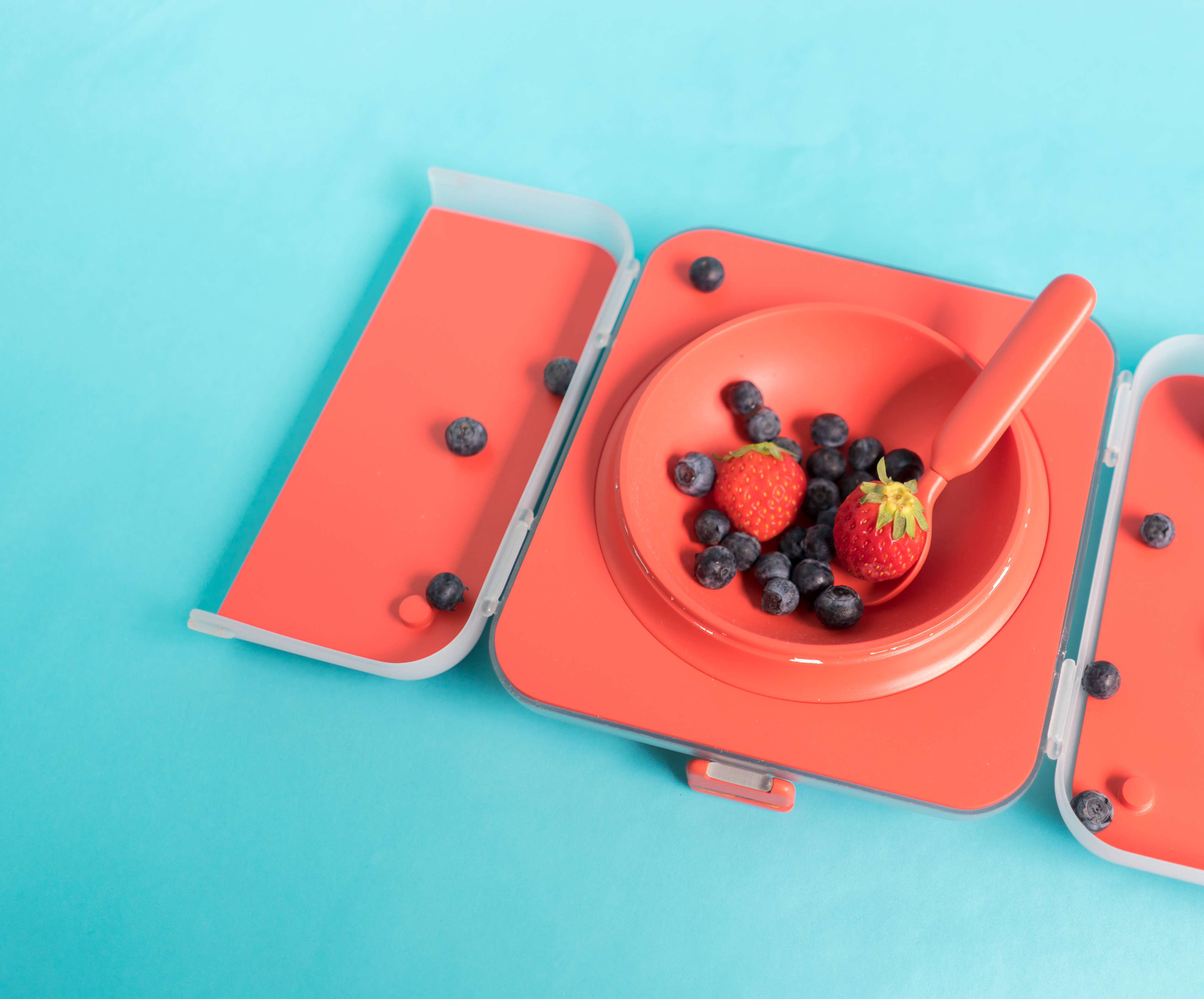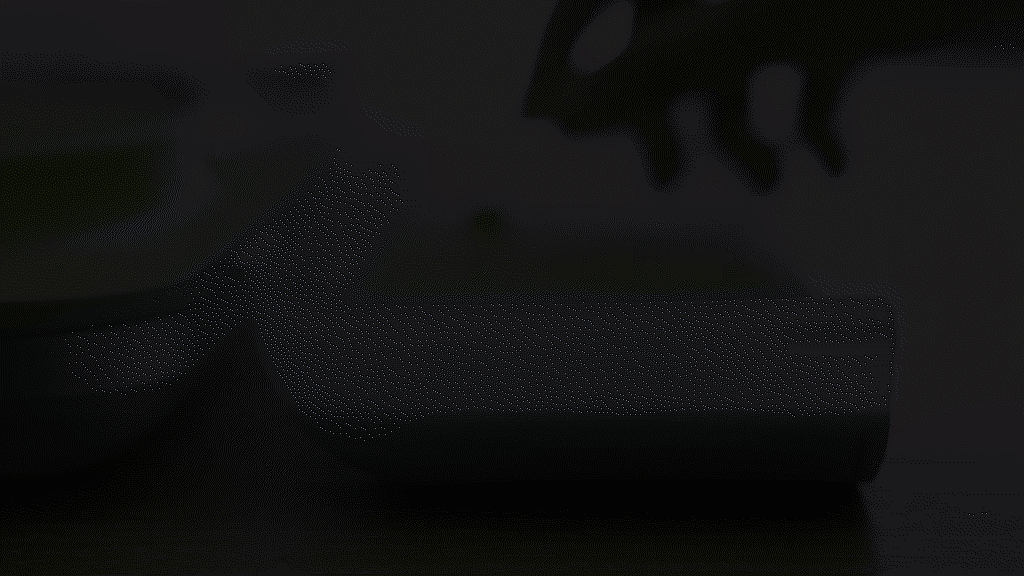 The Yaytray comes with customisable utensils which can be conveniently stored in its special side compartments, which are clean and hygienic. Thus, it eliminates the need for a thorough sanitary wipe-down before every meal.
Not to mention the fact that the Yaytray is also food-safe, BPA-free, and dishwasher-safe as well! No more worries when you know your little one is completely safe!
A few

SECONDS

is all it takes!
The Yaytray is also extremely easy to use, and can be packed to go in a matter of seconds. This allows parents to conveniently pack up their kids' bowls and utensils after eating without having to wash them on the spot or seal them in plastic bags.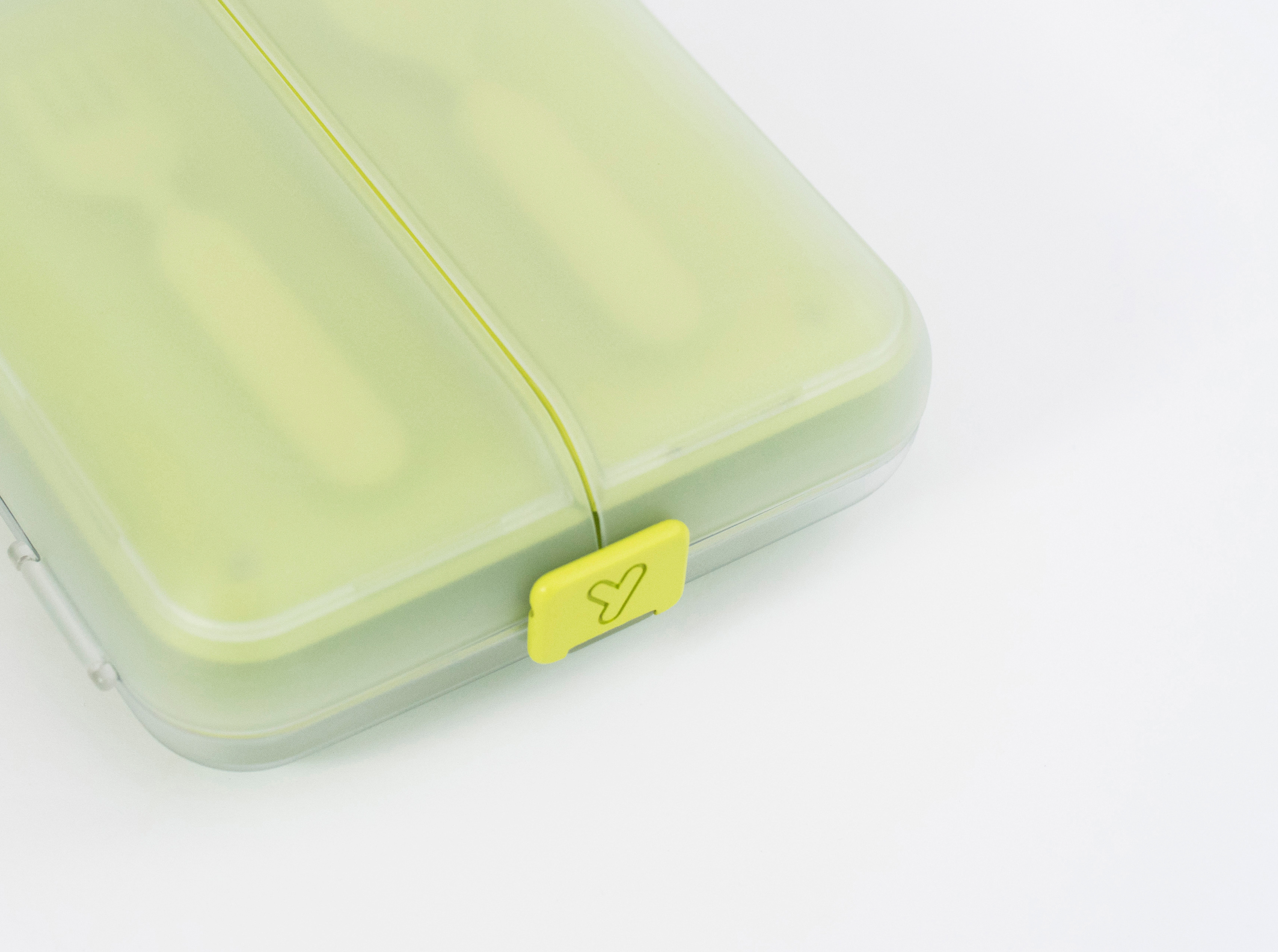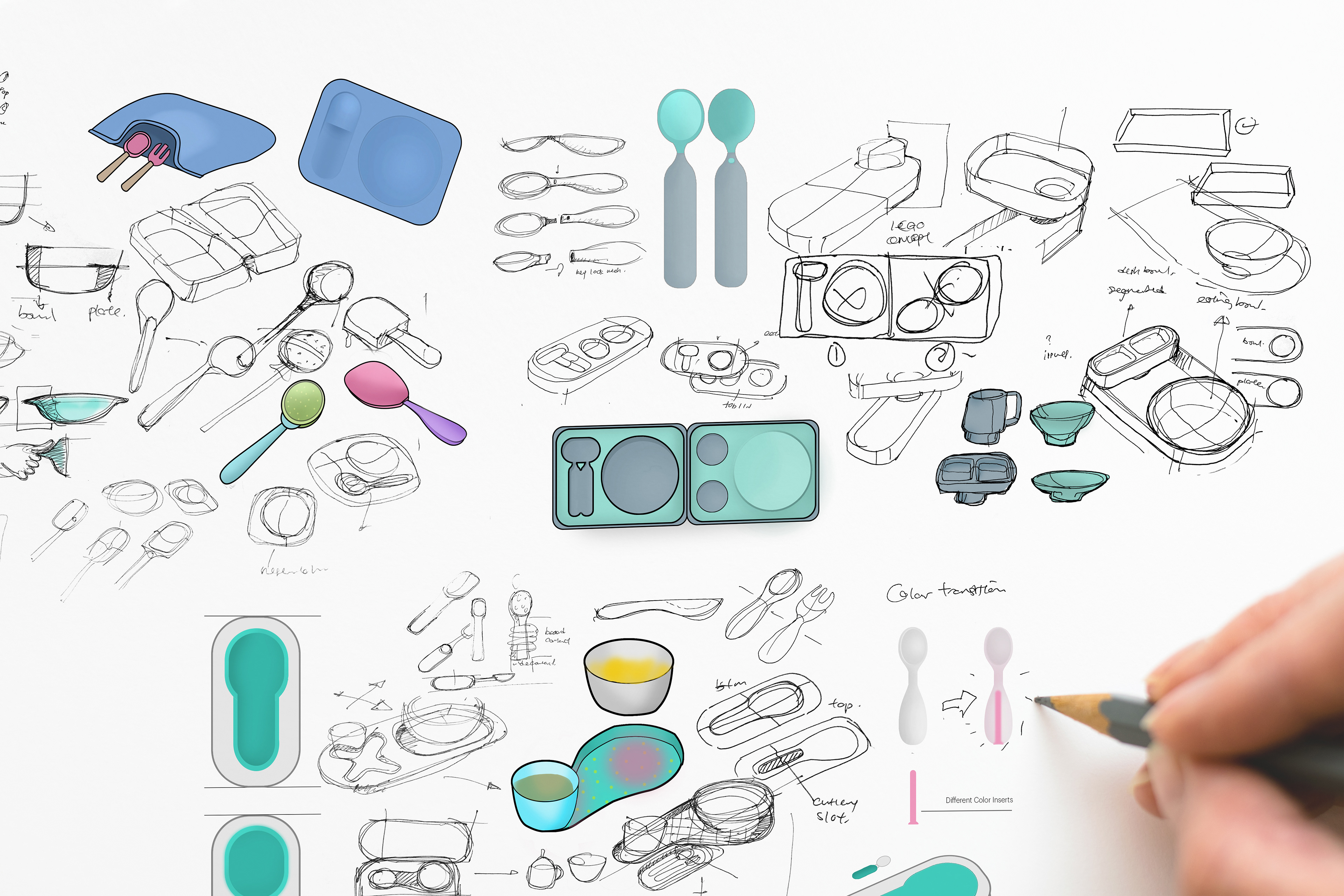 The process to bring a product from its idea conception to its final finished state is never easy. To achieve that, we at YURICA created numerous prototypes that were put to the test by our target users. 
Through the comments garnered from all the various prior prototypes, we are proud to present our precious creations to all of you.
The Yaytray - the World First All-In-One Kids Feeding Tray.
​​​​​​​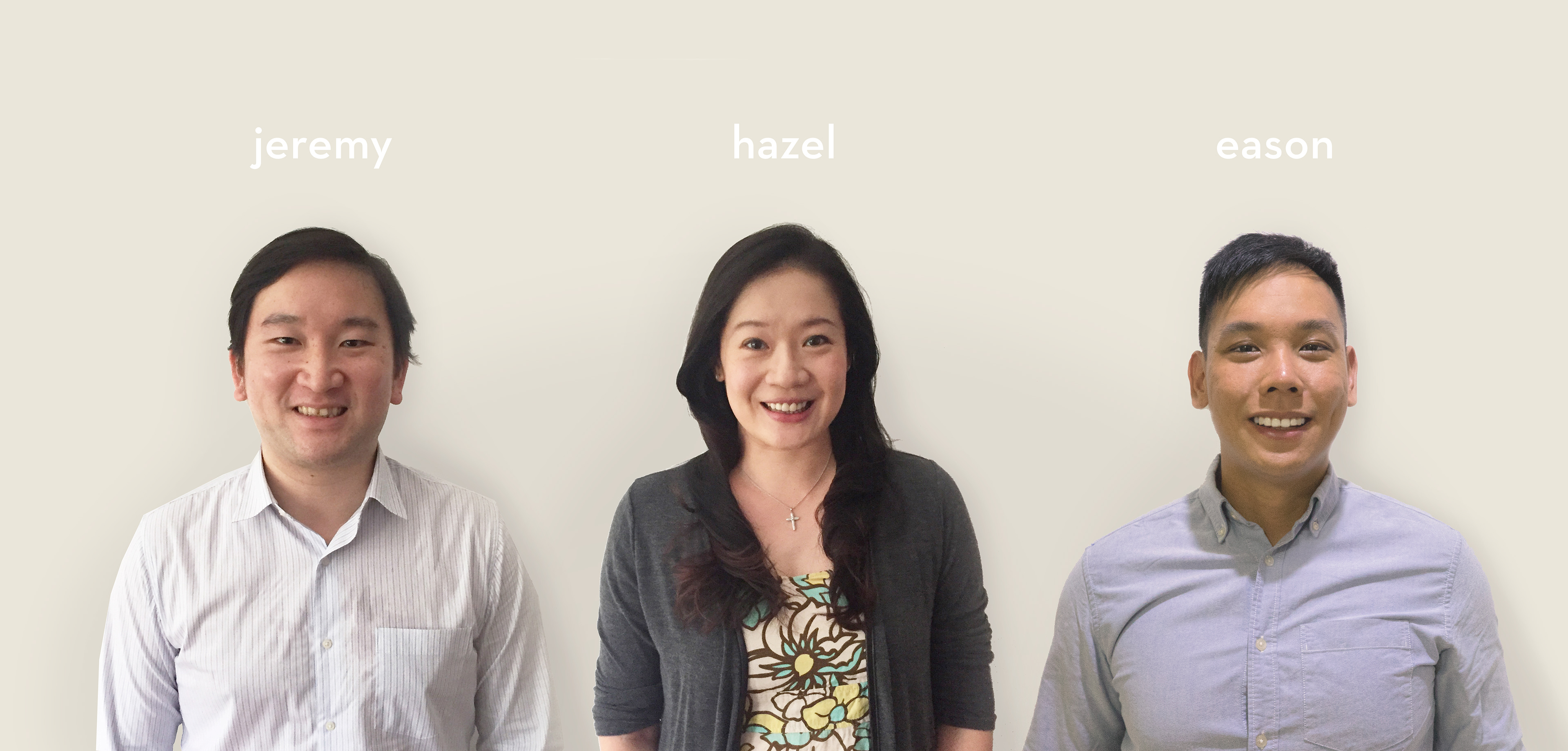 Introducing the
CREATORS!
Formed by a team of three passionate creators who love creating original new things to make other people's lives that much better, YURICA aspires to create joy and magic through the discovery of clever solutions to life's little problems. 
We believe that true discovery comes through wonder, and just as importantly, passion. 
YURICA aims to create the world's finest products through endless curiosity, innovative ideas and relentless dedication.