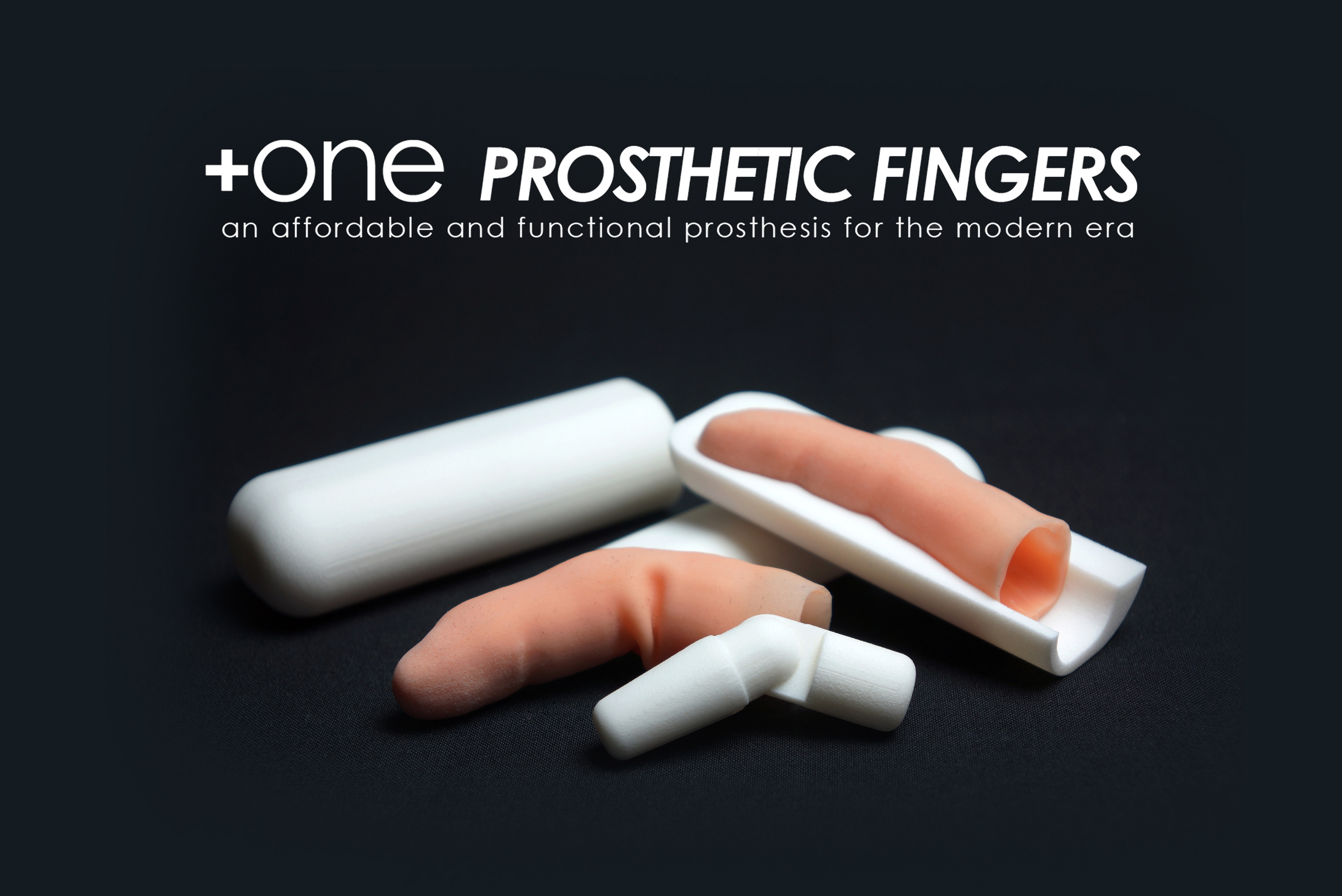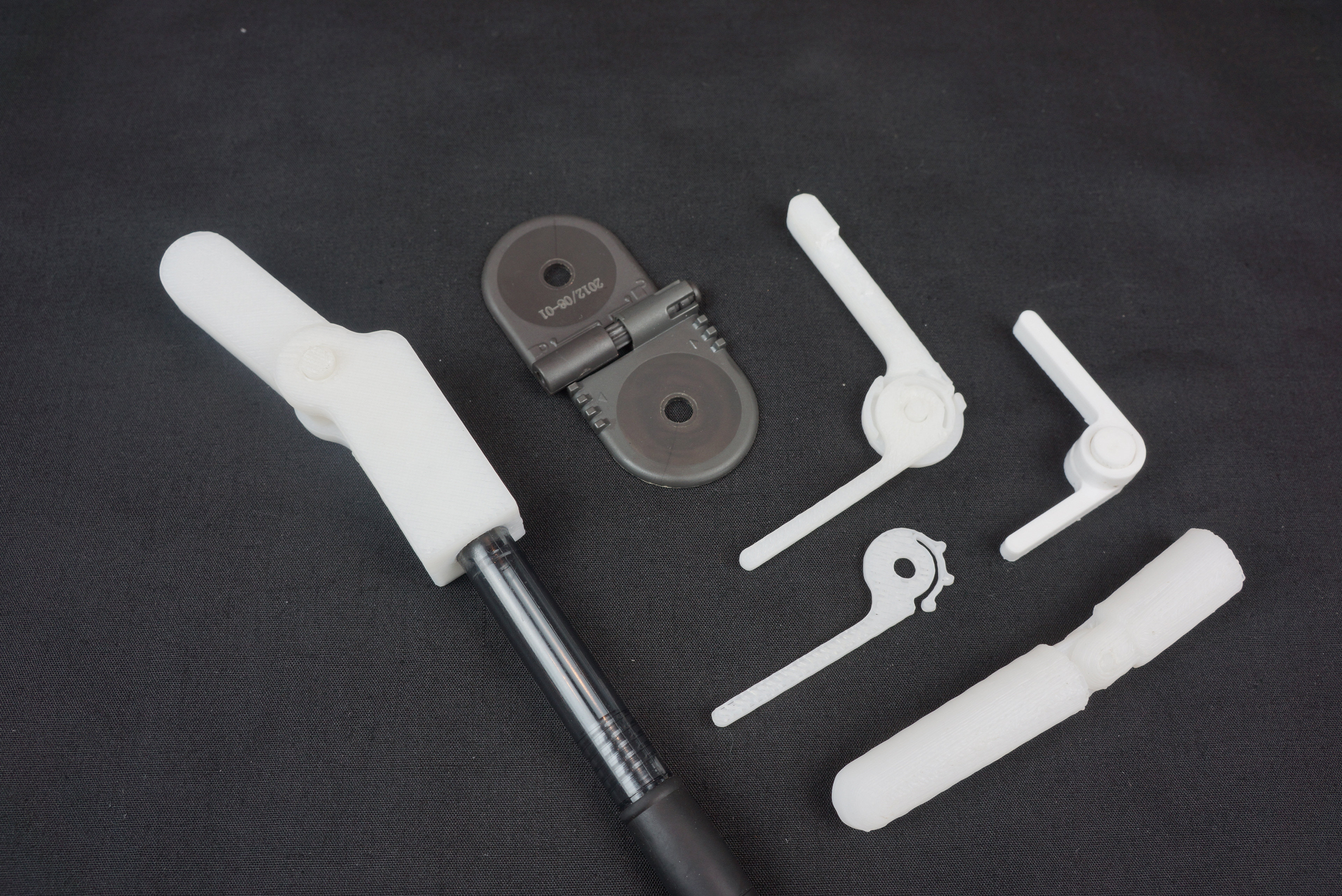 Identifying similar yet simple mechanism articulation that can lock into position, e.g. pen locking.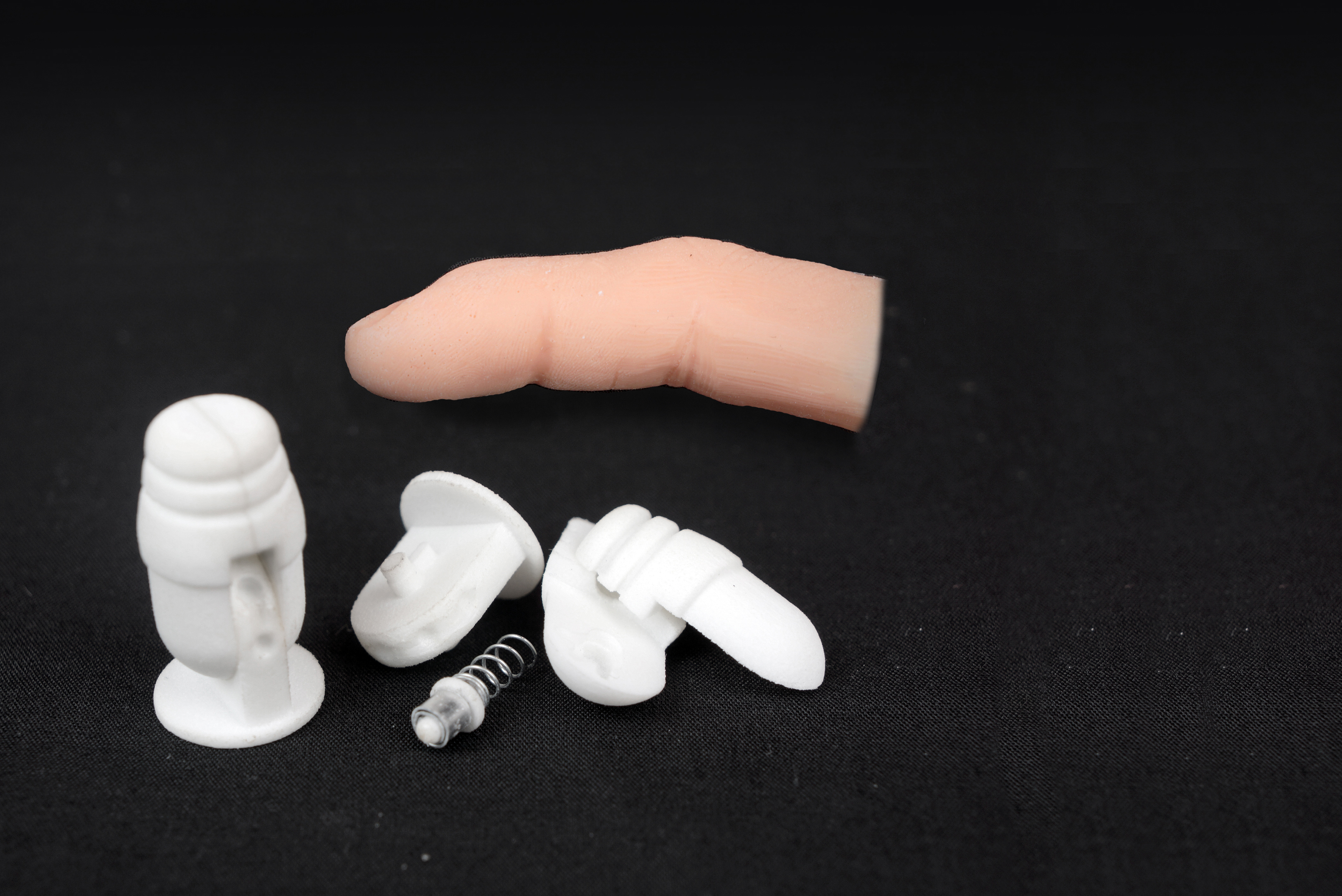 We created several iterations of cast finger 
prosthesis with moulded mechanism for user testing.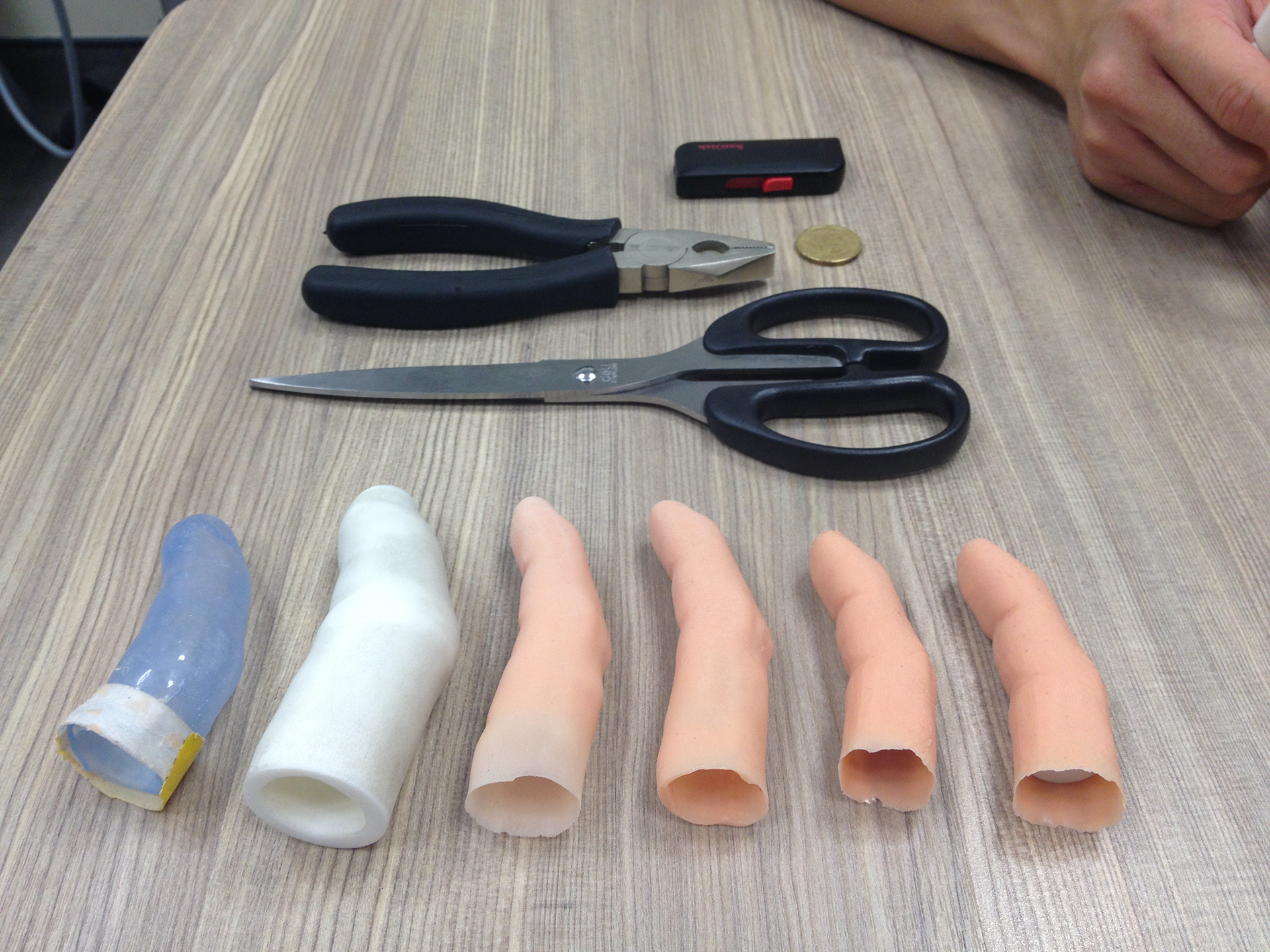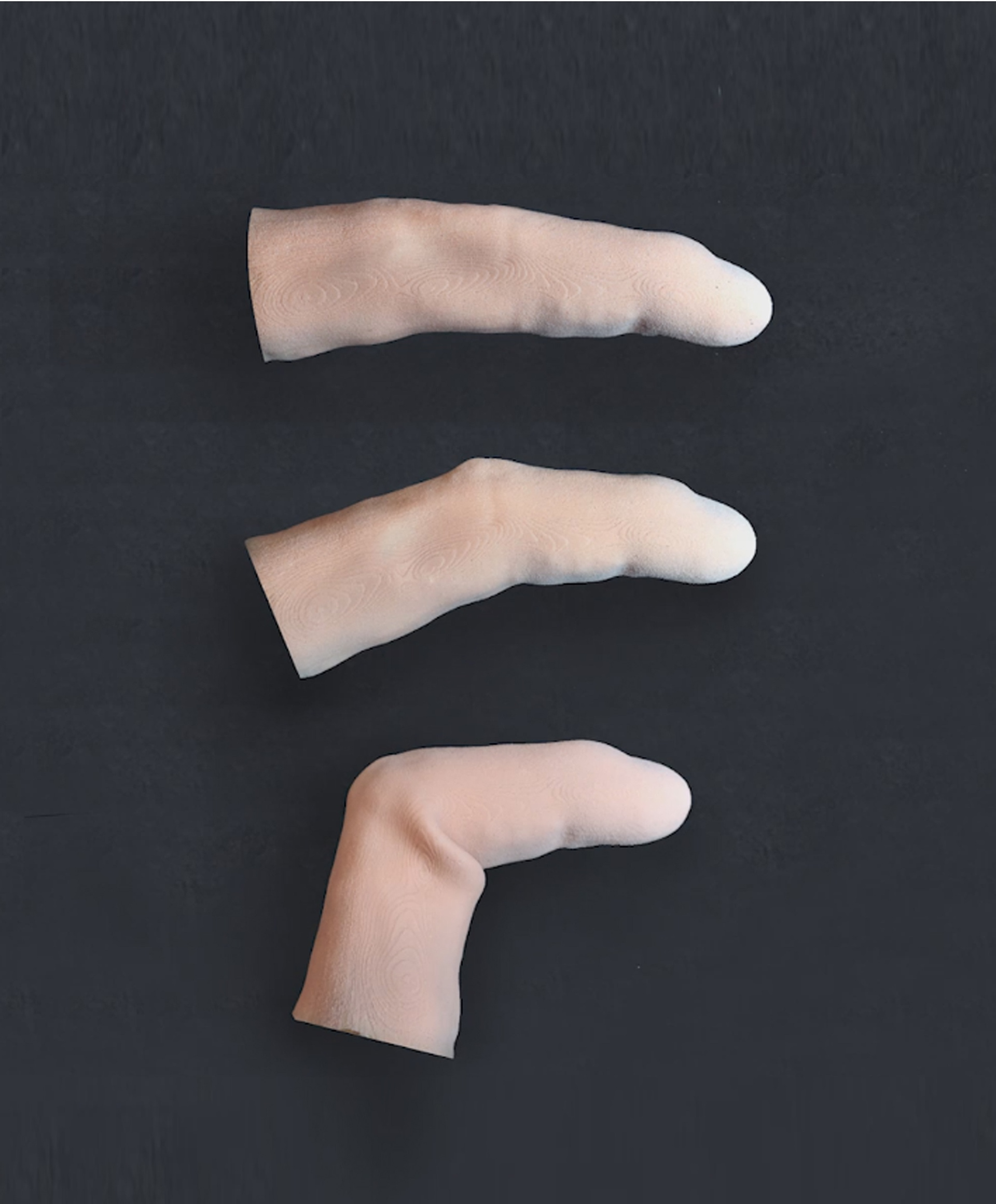 We created three major locking positions for extended, rest & folded angle.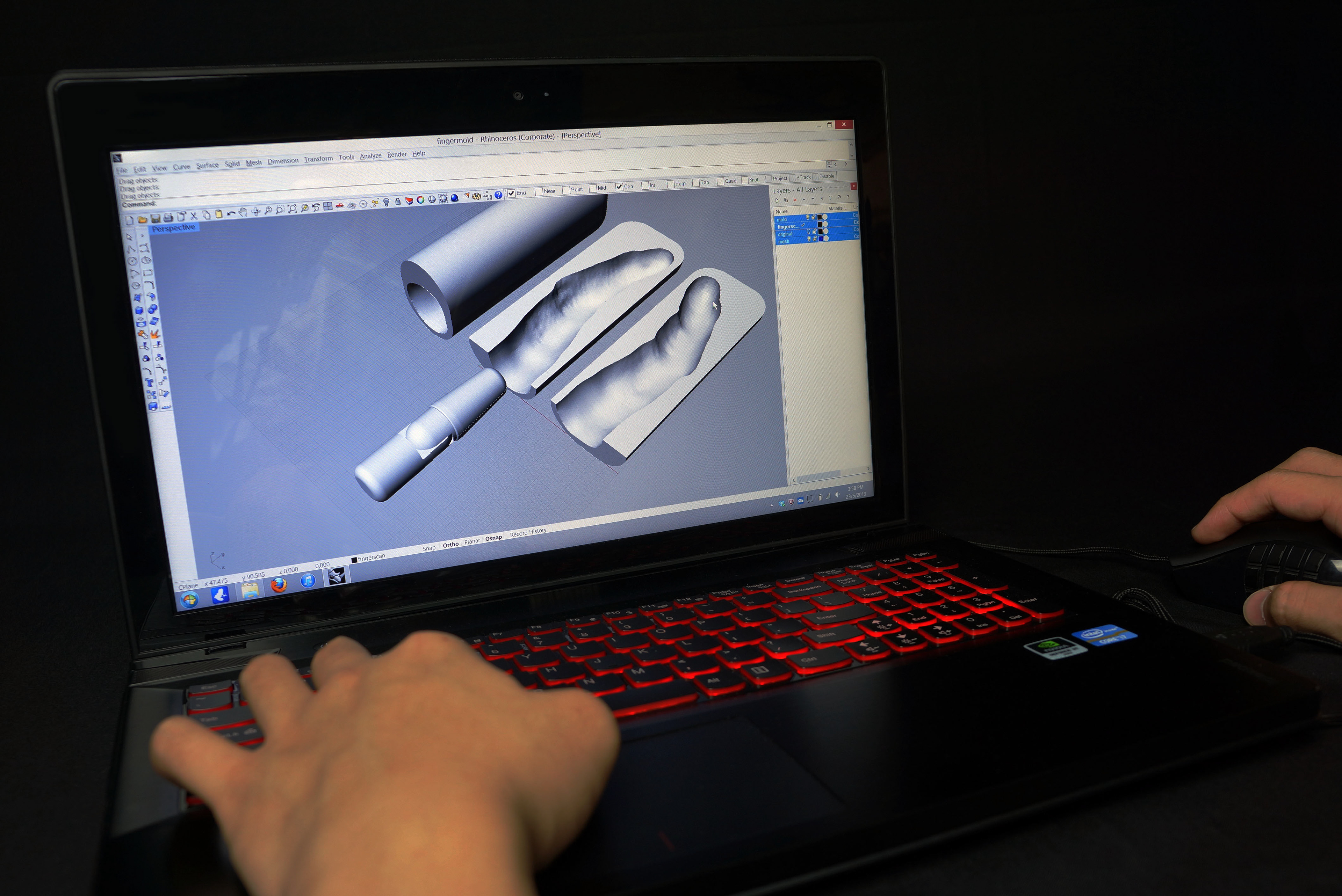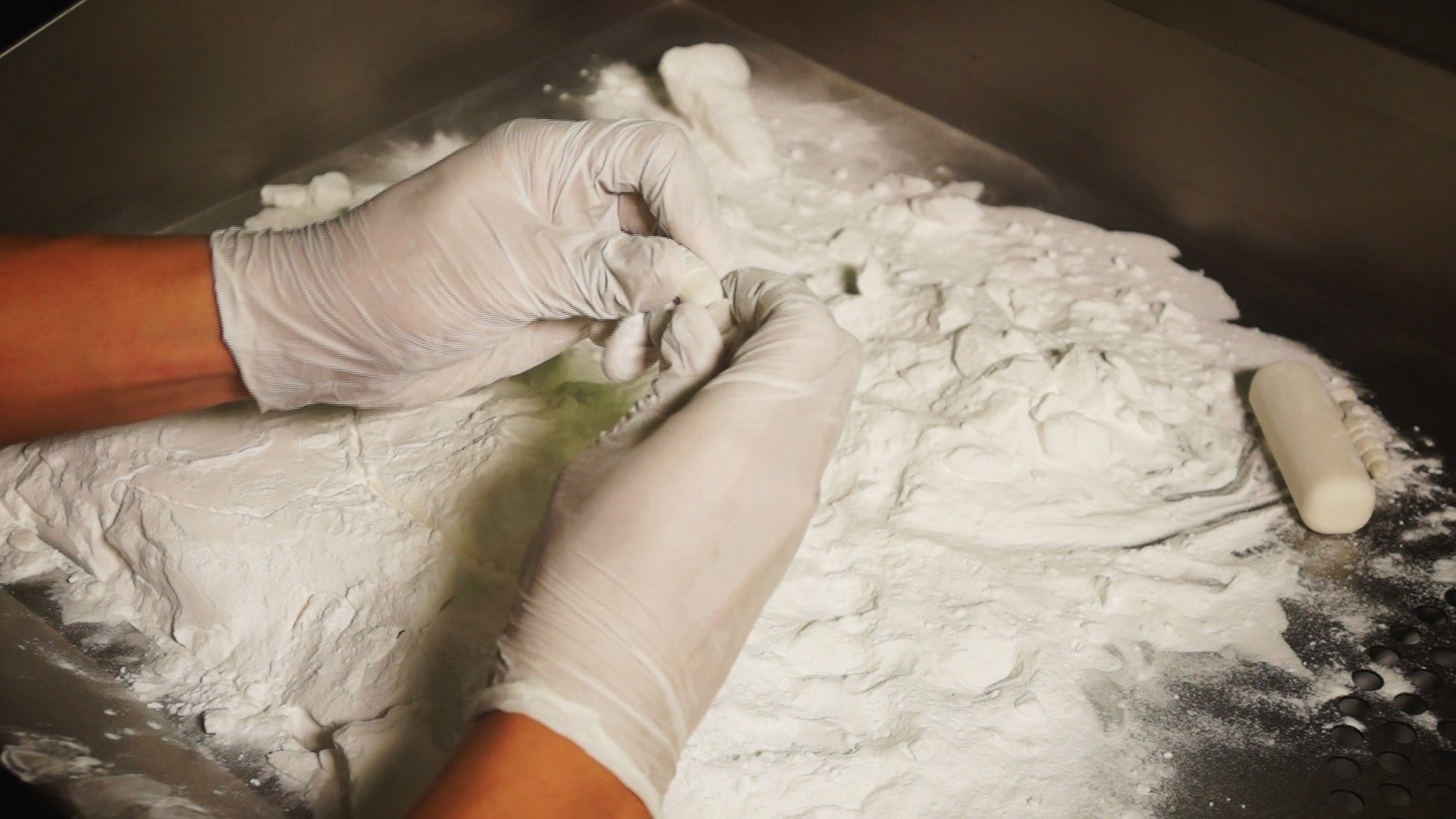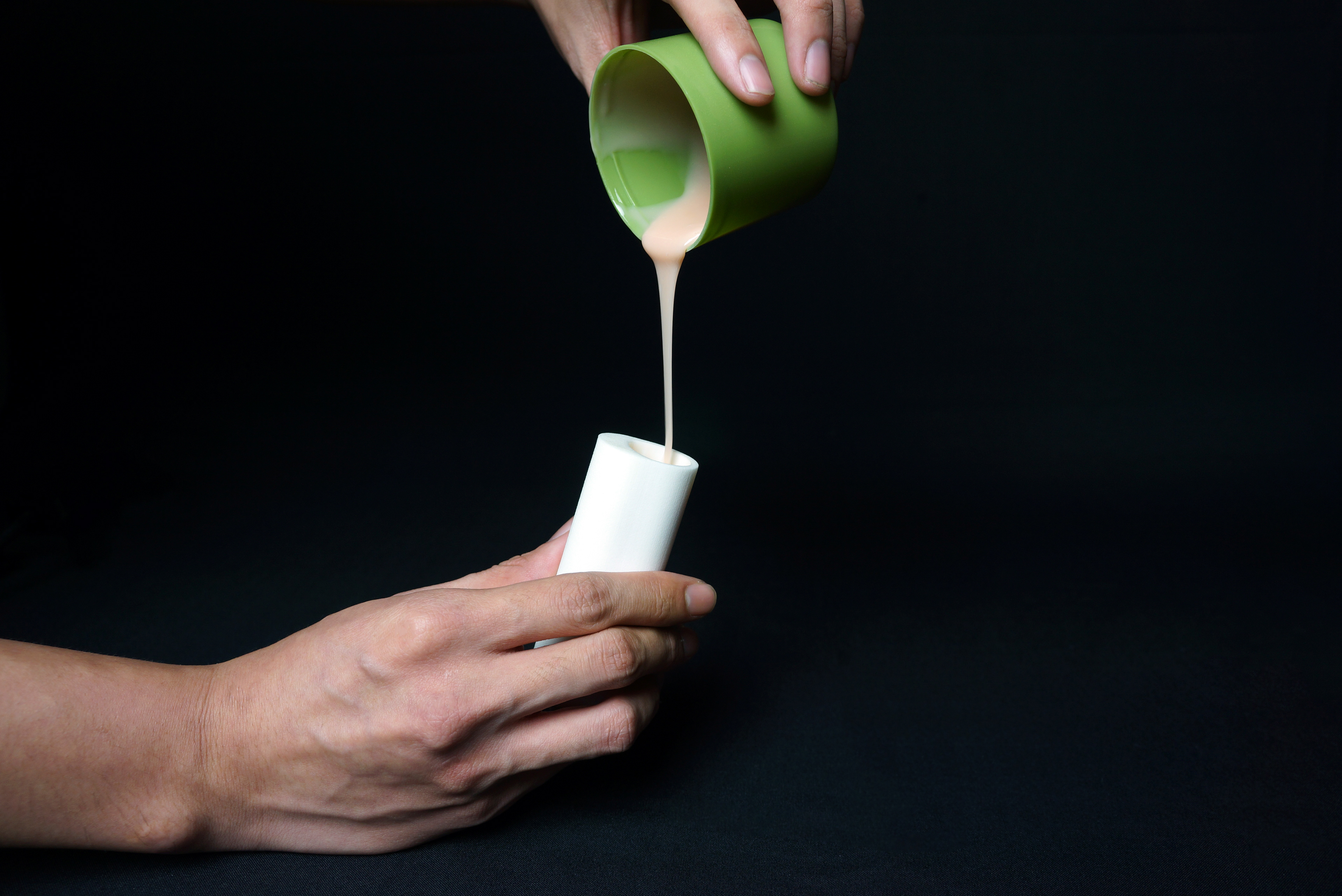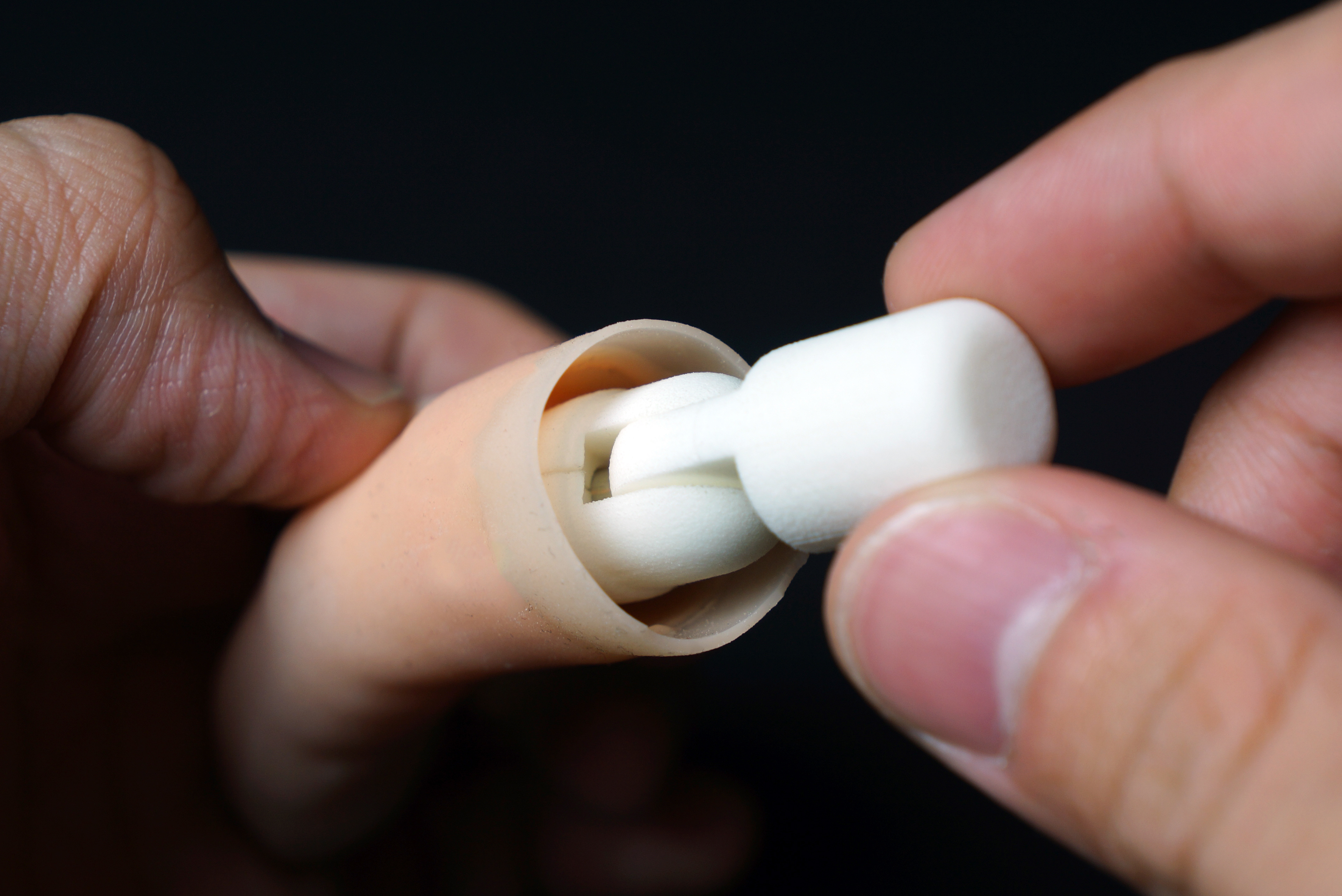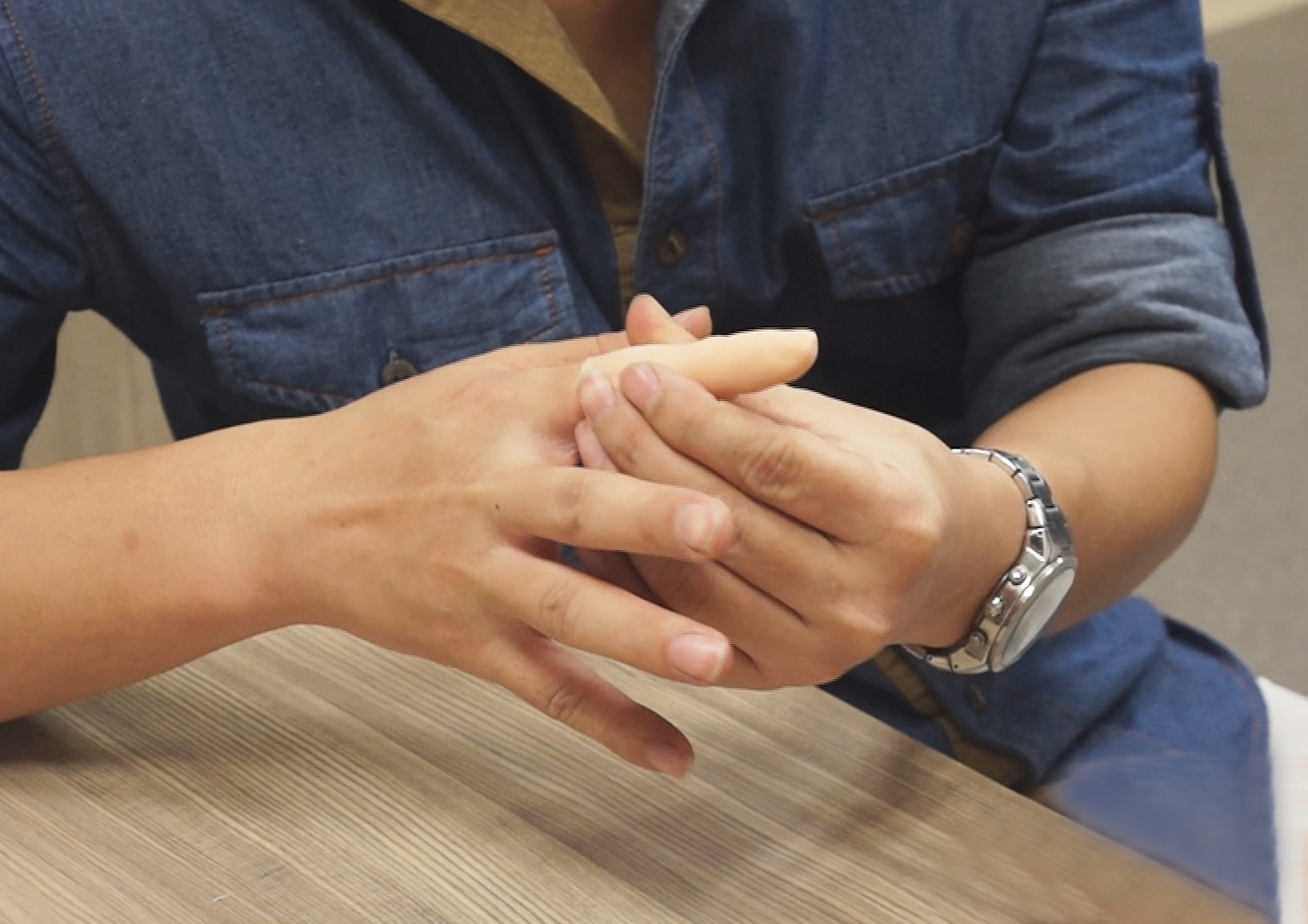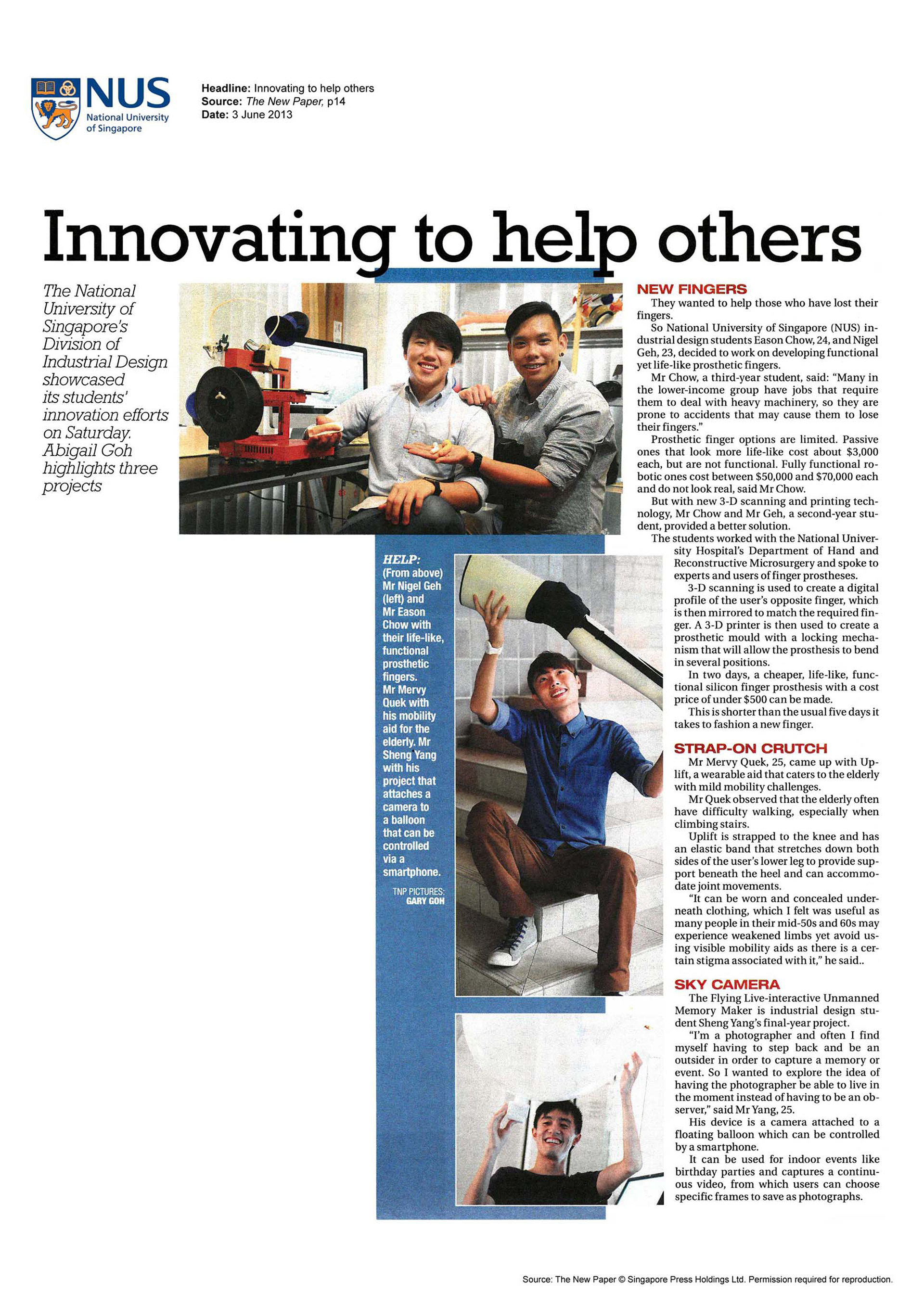 Our project being published on local newspaper "The New Paper" Singapore on 3rd June 2013.