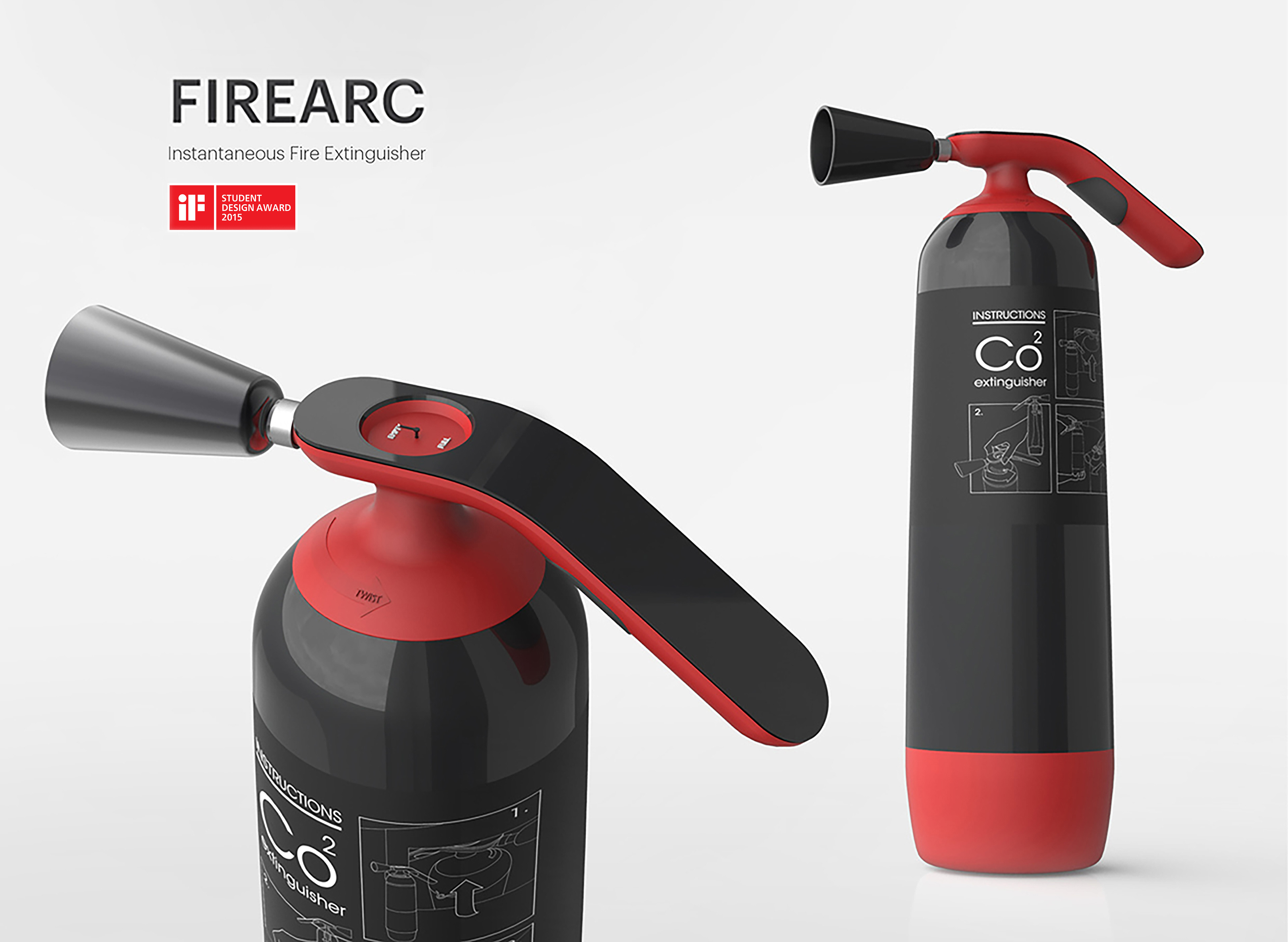 In the event of an outbreak of fire, the availability of a fully operational fire extinguisher is crucial. However, due to the lack of maintenance and the limited lifespan of a pressurised fire extinguisher, there is a possibility that it might fail in times of need.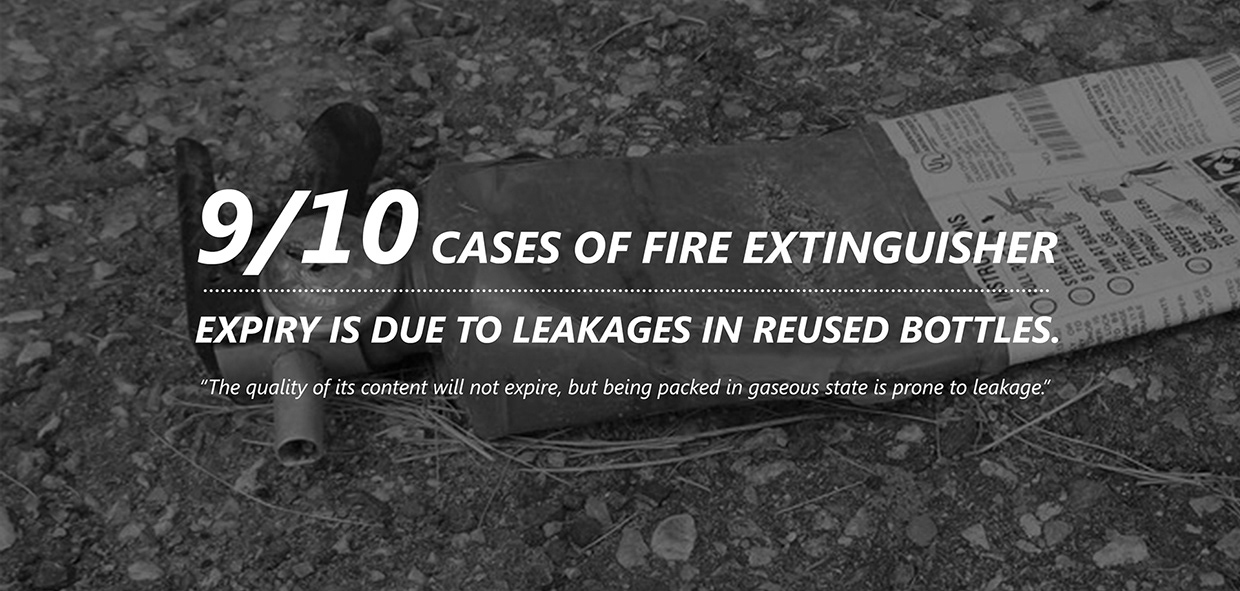 Exploring methods to prolong the expiry of current fire extinguishers or even make it imperishable.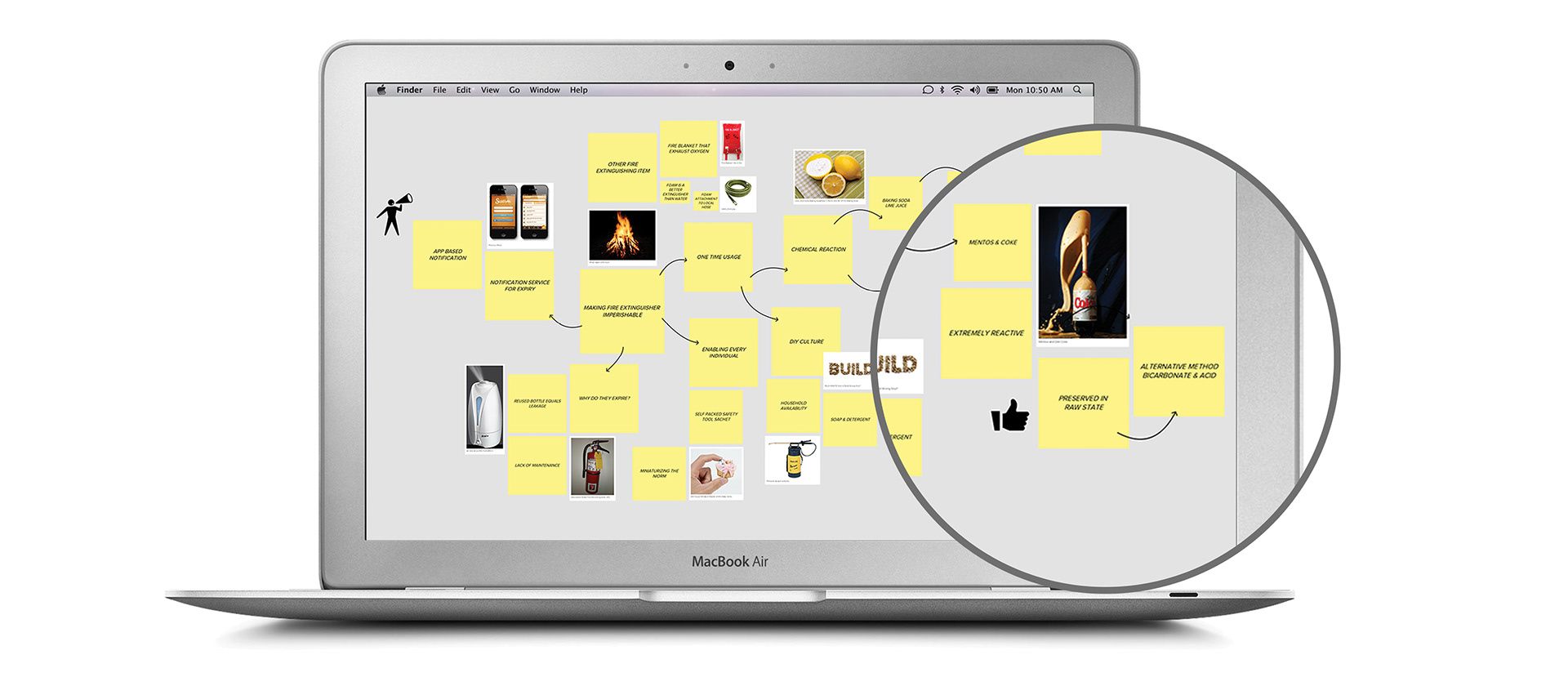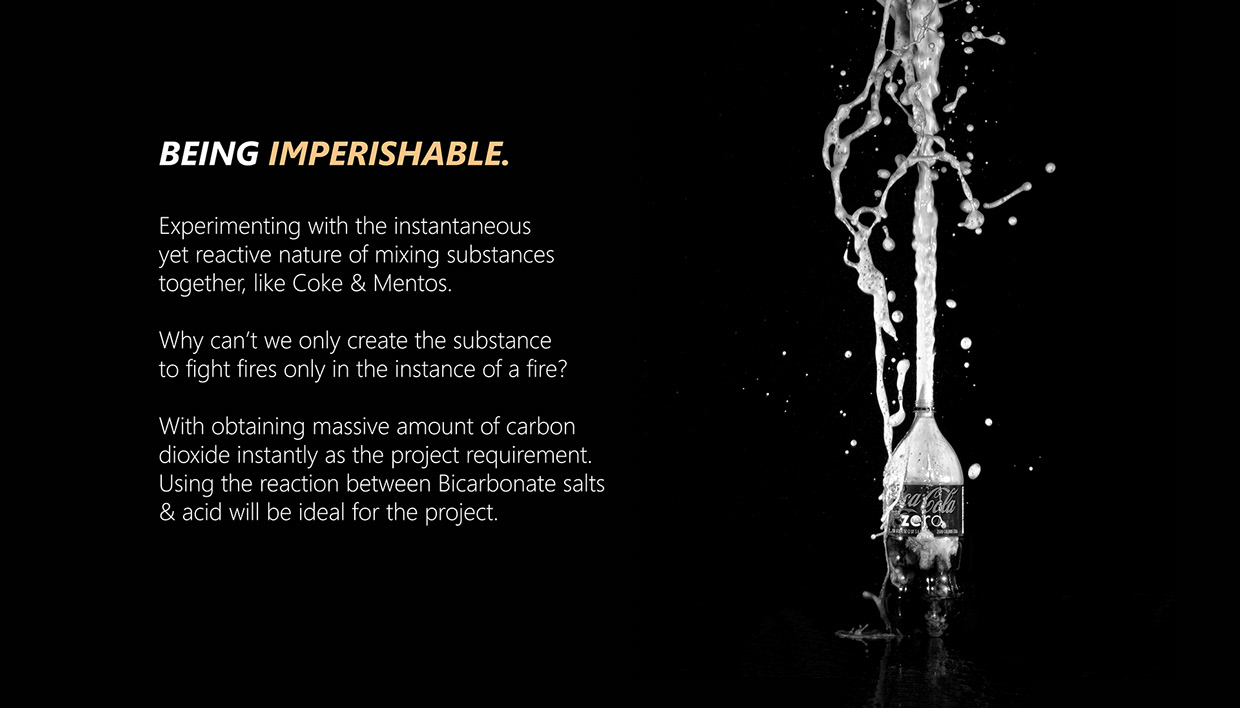 Chancing upon the idea of using chemical reaction to inflate a lifejacket which is another object related to safety, the idea of using a simple twisting action and the creation of an instant chemical reaction such as bicarbonate salts and acid to produce a massive amount of carbon dioxide (CO2) can be incorporated to streamline the use of the fire extinguisher.
By storing the reactive substances in safe vacuumed states, the expiry of raw substances can be significantly extended to alost imperishable.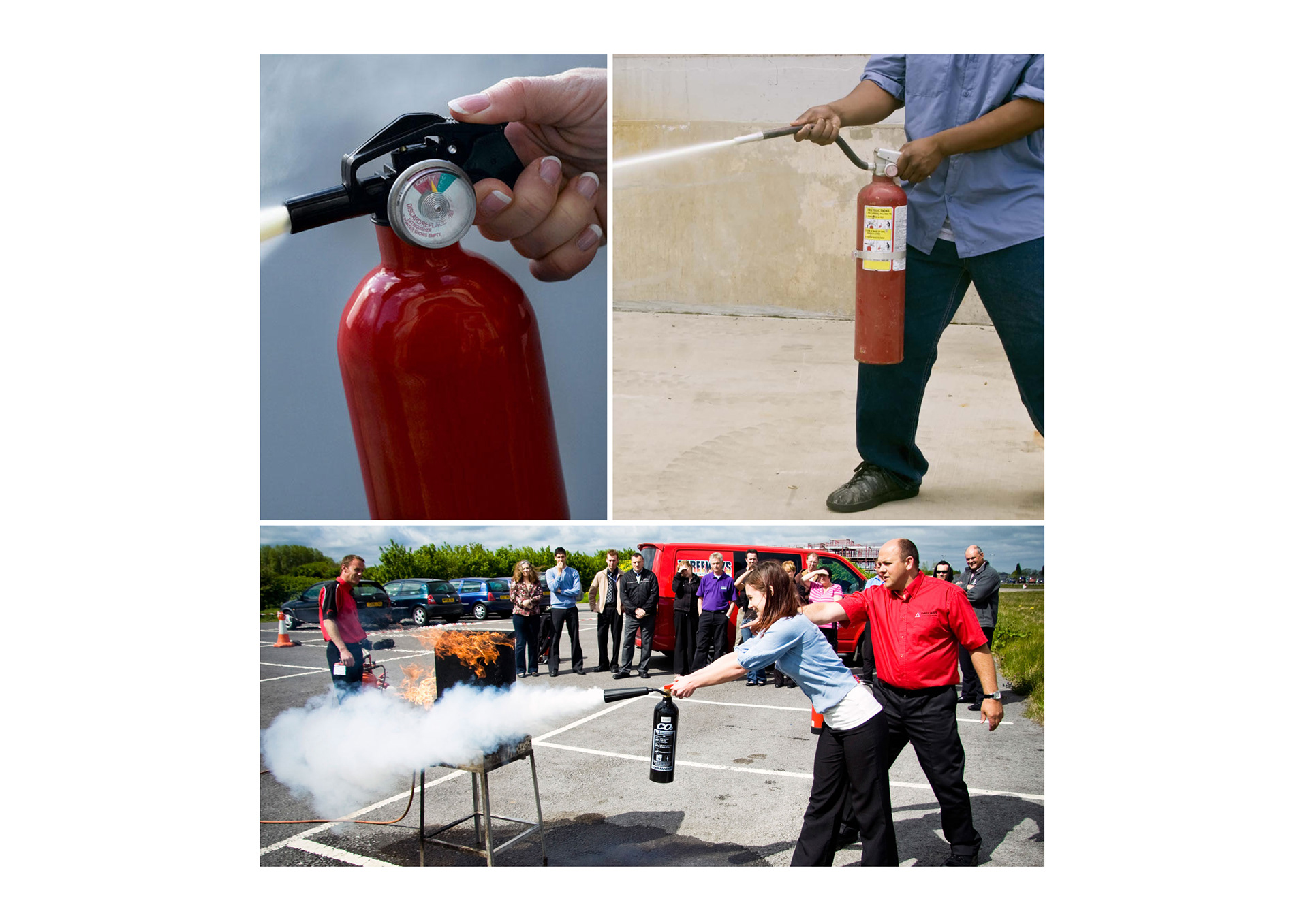 1. Checking for its pressure
Putting out a fire is never a fireman's job and using a properly pressured fire extinguisher will be essential. Thus repositioning the pressure guage to face the user will be a logical refinement to the design.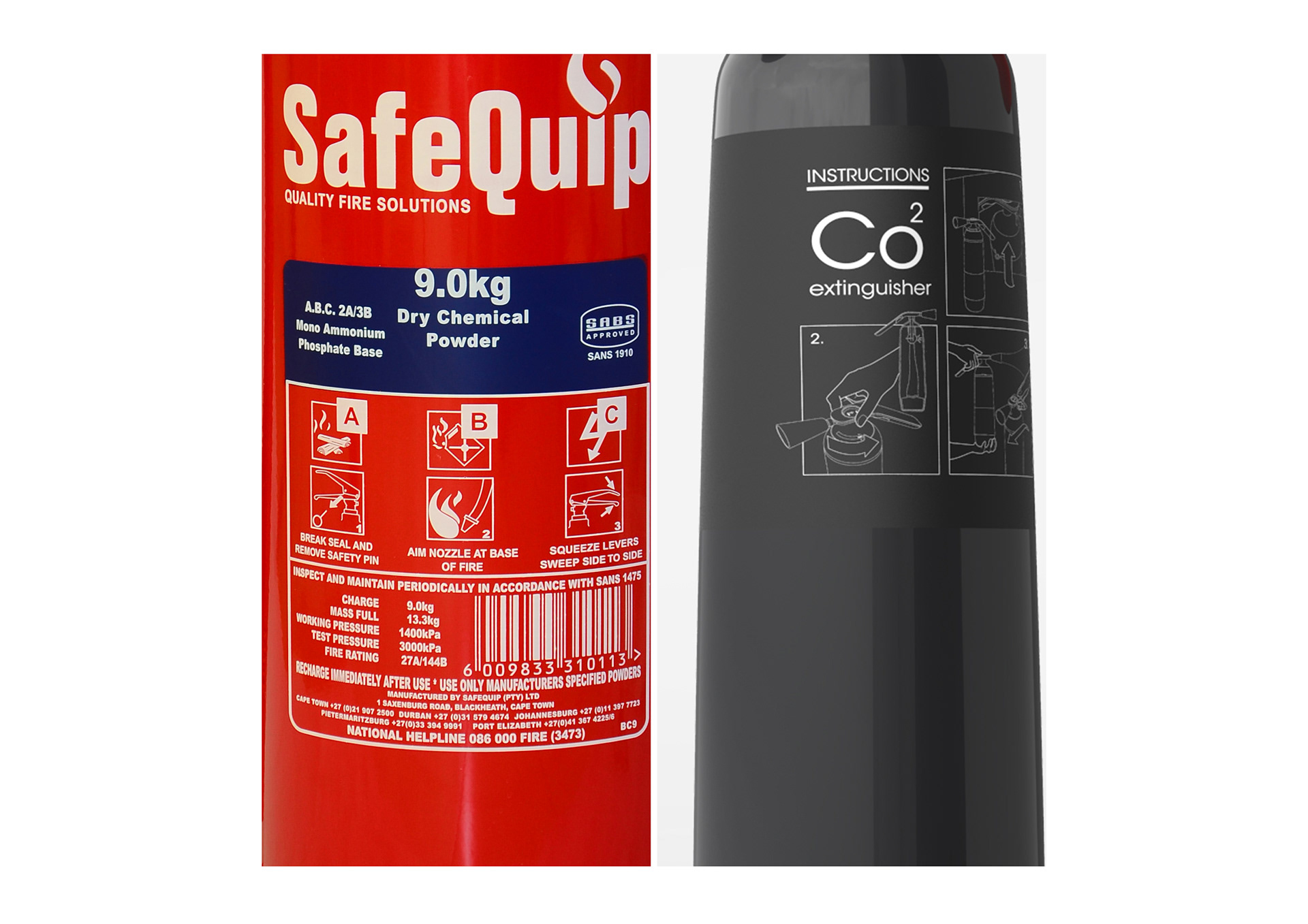 2. Emphasizing on its instructions
As a white description on red color combination when exposed under light, it will appear hard to read. Combining a white description black color combination with better illustrated images can significantly help first time users during emergency.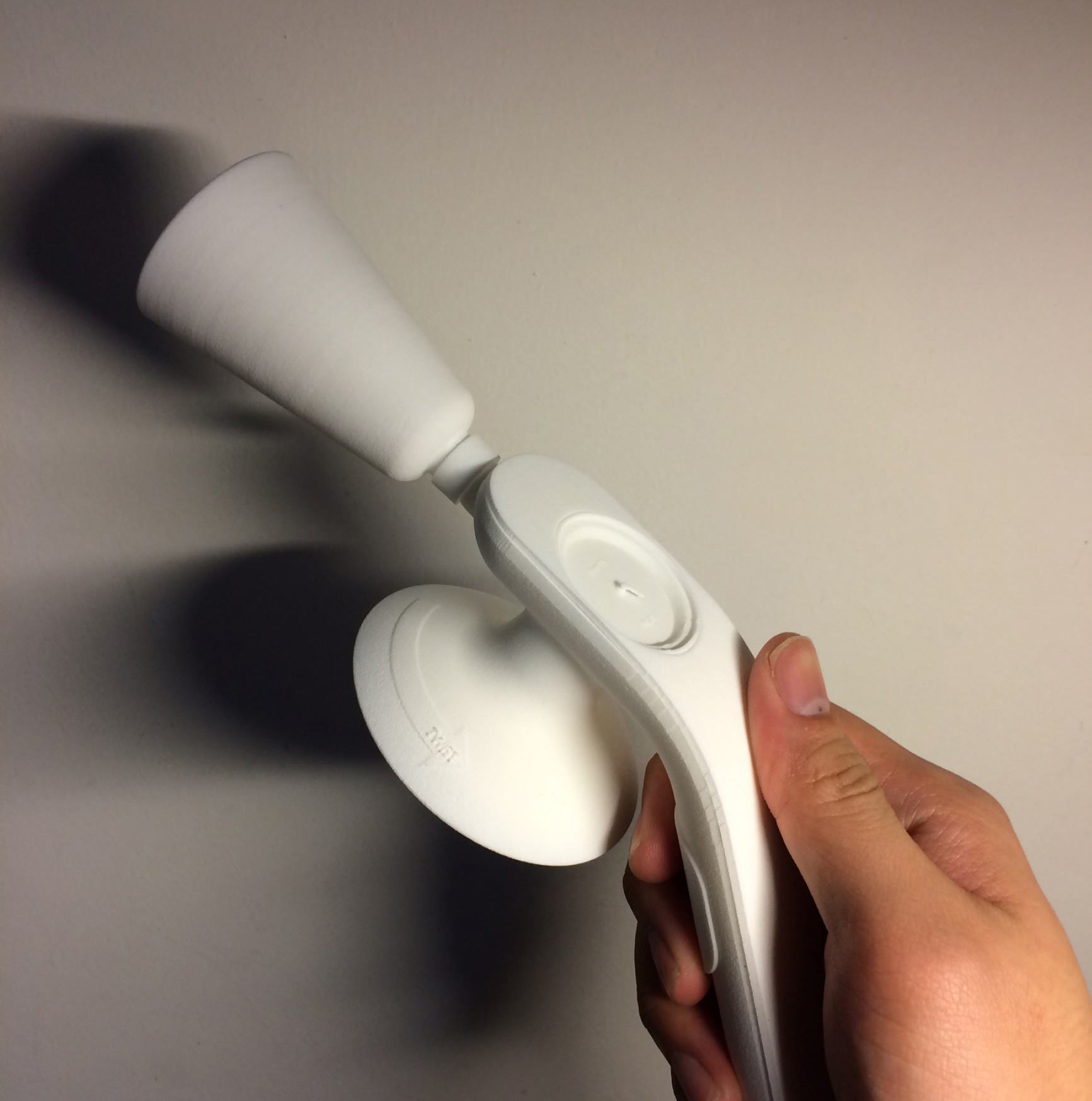 Research has shown that conventional fire extinguishers are complicated to use and are often poorly mantained, Firearc aims to redesign the fire extinguisher with simplifying its usage alongside its innovation.
Simplifying its usage to a single twist, a top facing pressure guage and a ergonomic handle can be ideal to fit the flaws of current designs.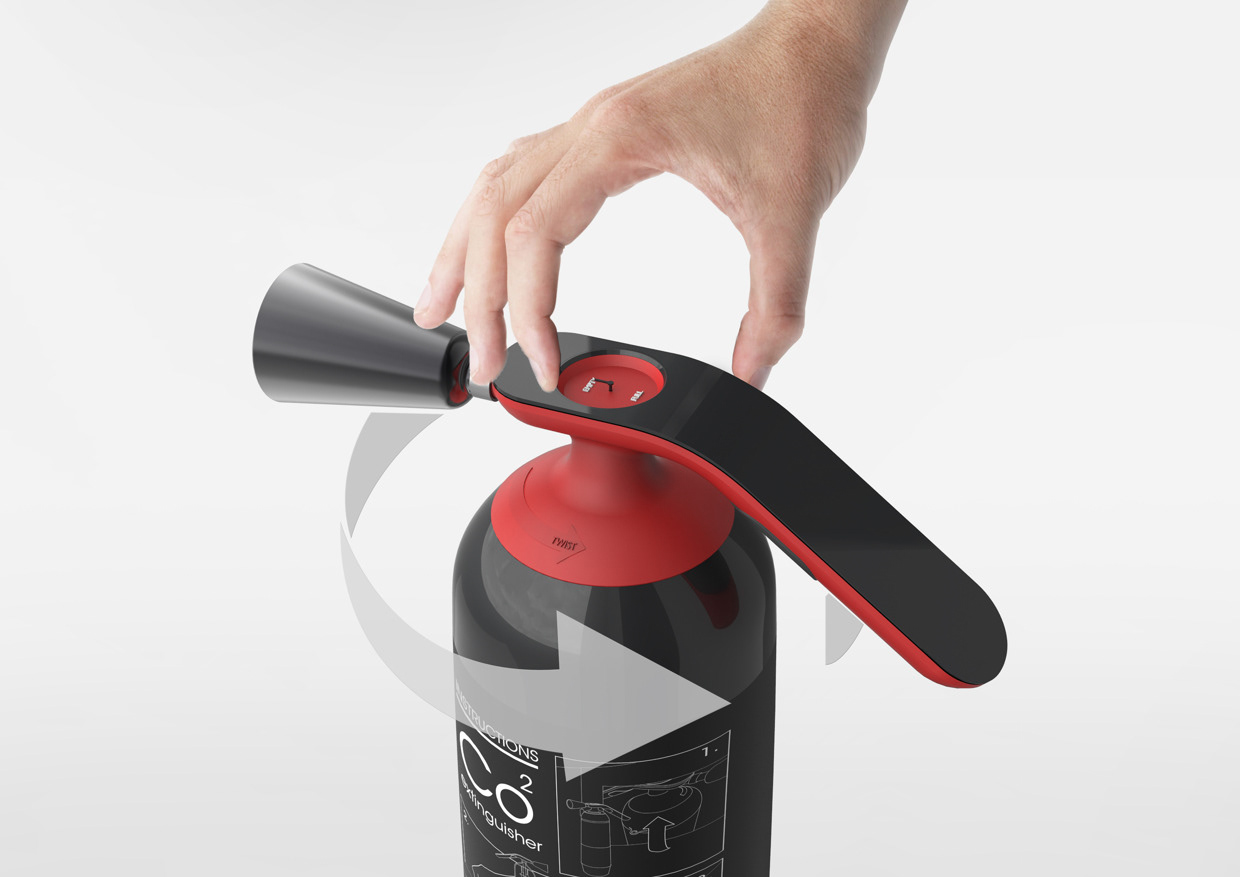 1.  A simple contoured handle provides ample comfort to the user's grip during usage.
2. Top facing pressure guage which moves from "empty" to "full" upon twisting.
3. Simplifying usage graphics with white lineworks on black background for better visibility.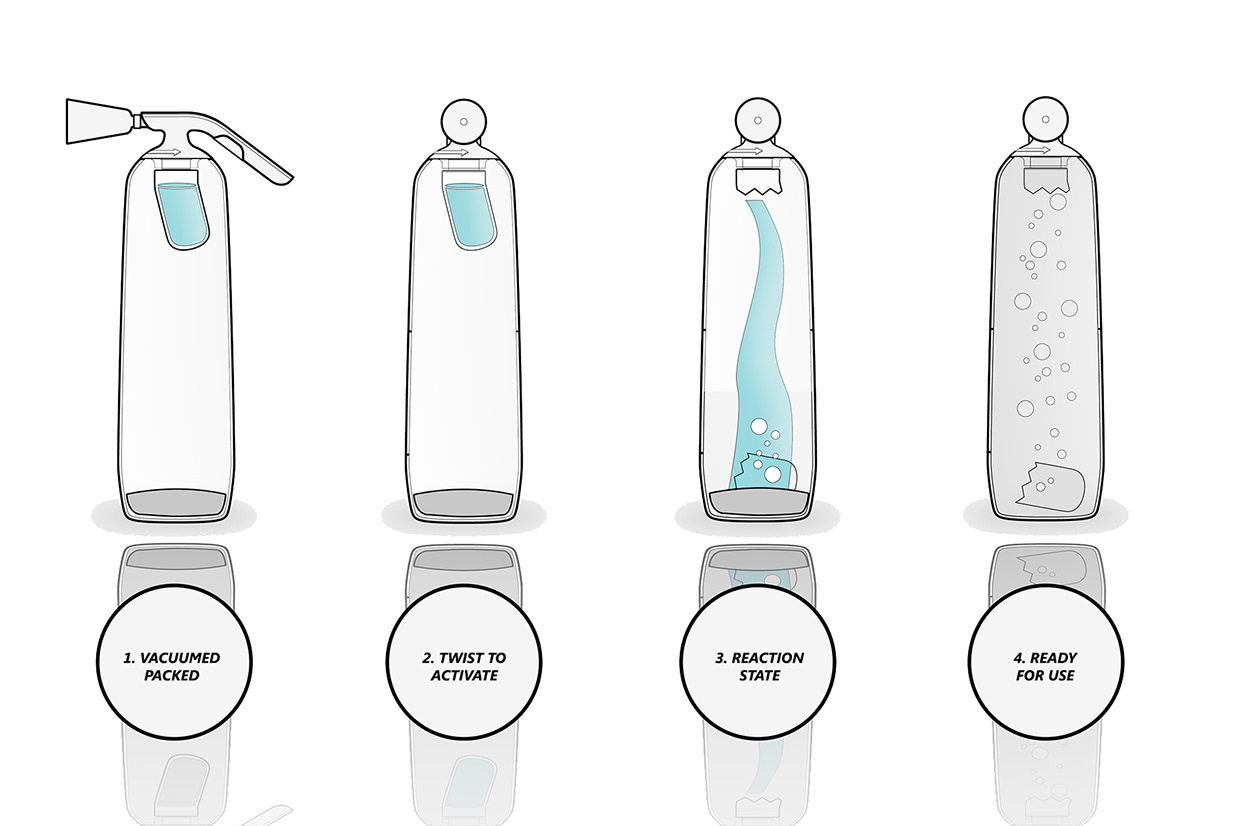 The single twist breaks the acids stored in the glass bottle, reacting with the bicarbonate salts on the base of the fire extinguisher.