Visualising intangible interaction like the weight of an apple by colored weighted contours in an acrylic block.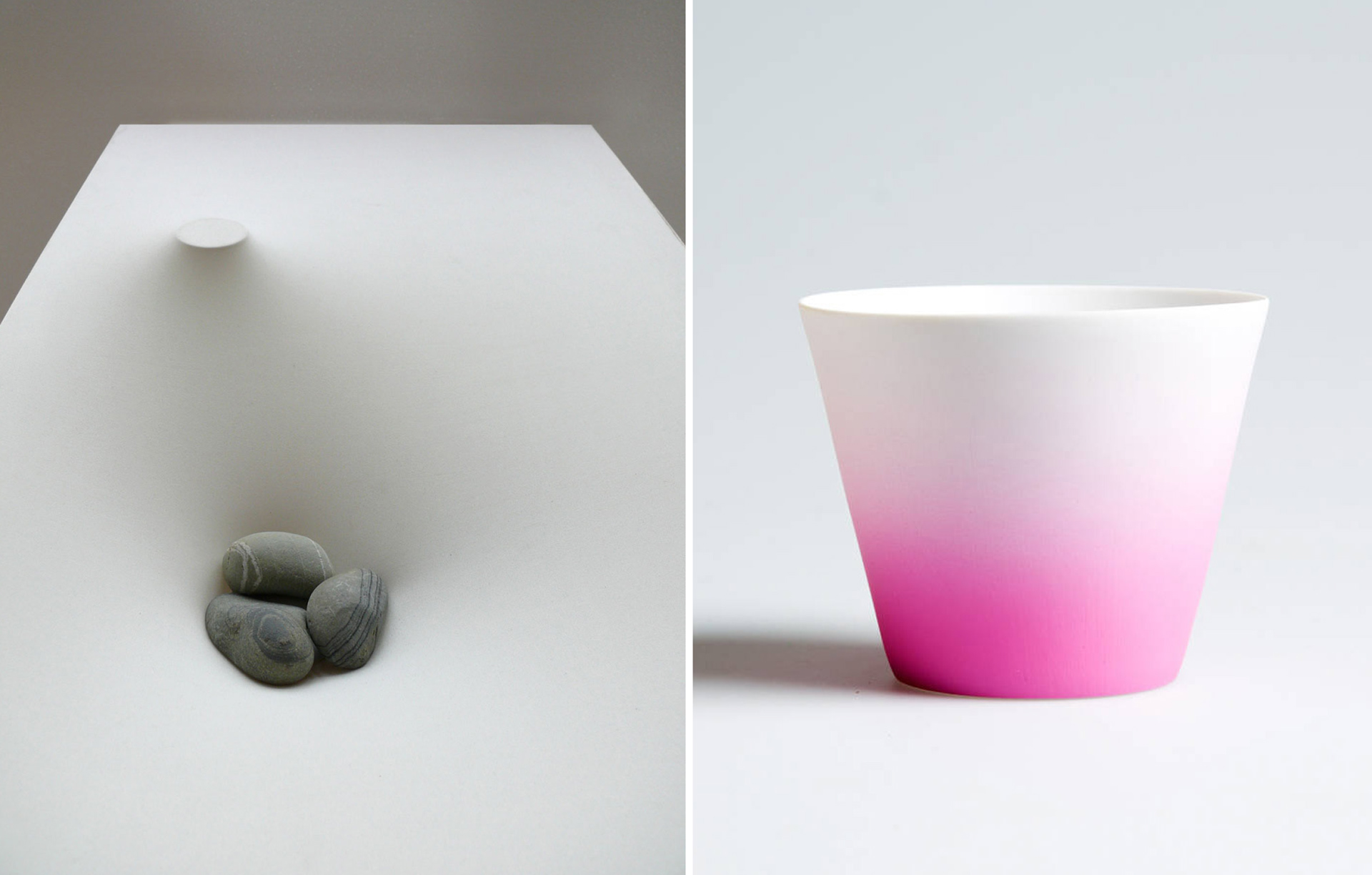 VISUALISING WEIGHT BETWEEN OBJECTS
Color bowls observes the curiosity in creating better definition in visualising intangible interactions around us. Like the weight of an object, we often sense or feel its presence but lack the ability to see.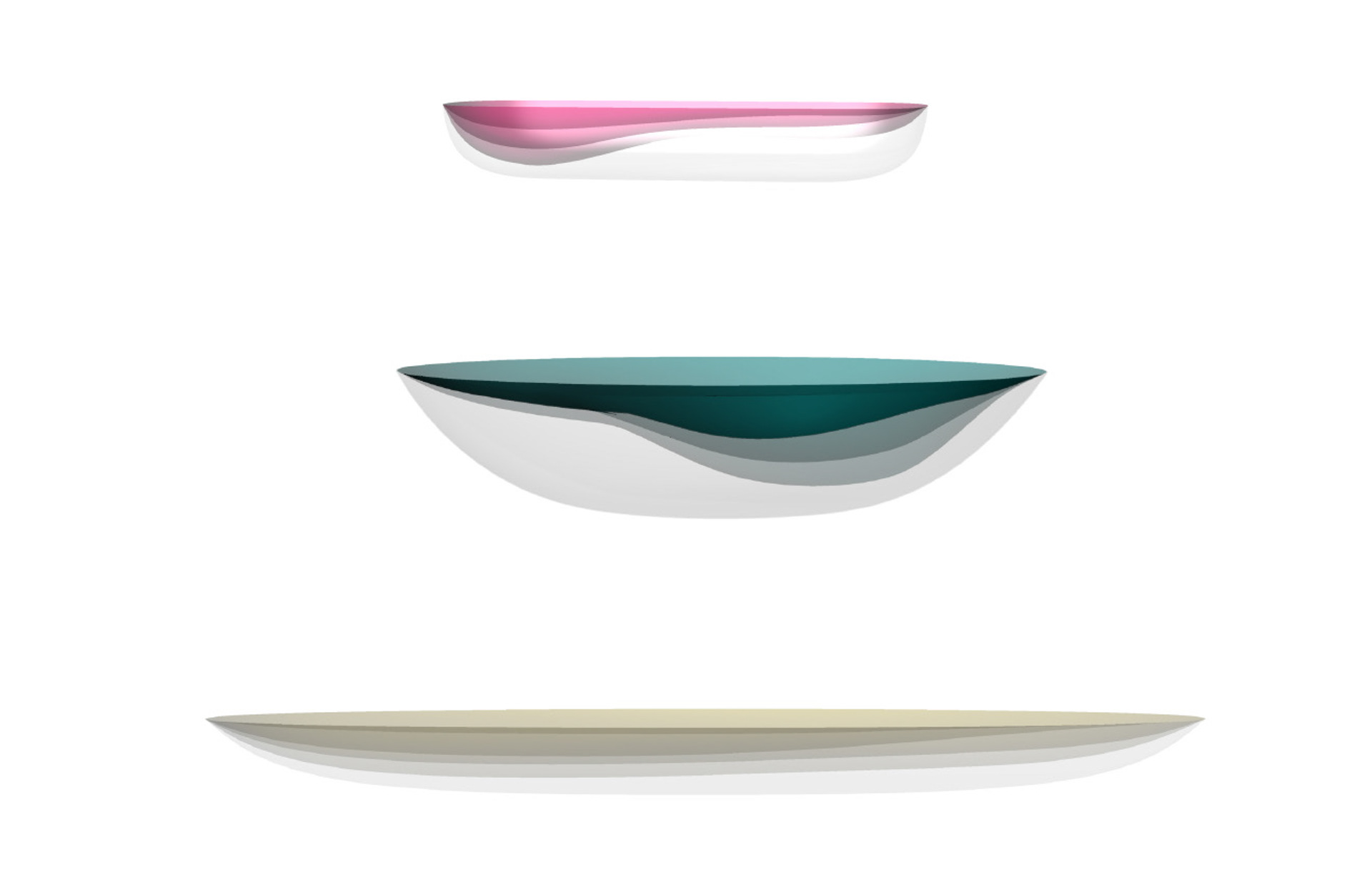 OVERLAYING WEIGHTED CONTOURS WITH COLOR TRANSPARENCY
The overlaying contours accentuates the visualisation of the object's weight by its varying color intensity and the progressive curvature. Creating an airy and unimaginable visual effect of the objects placed on it.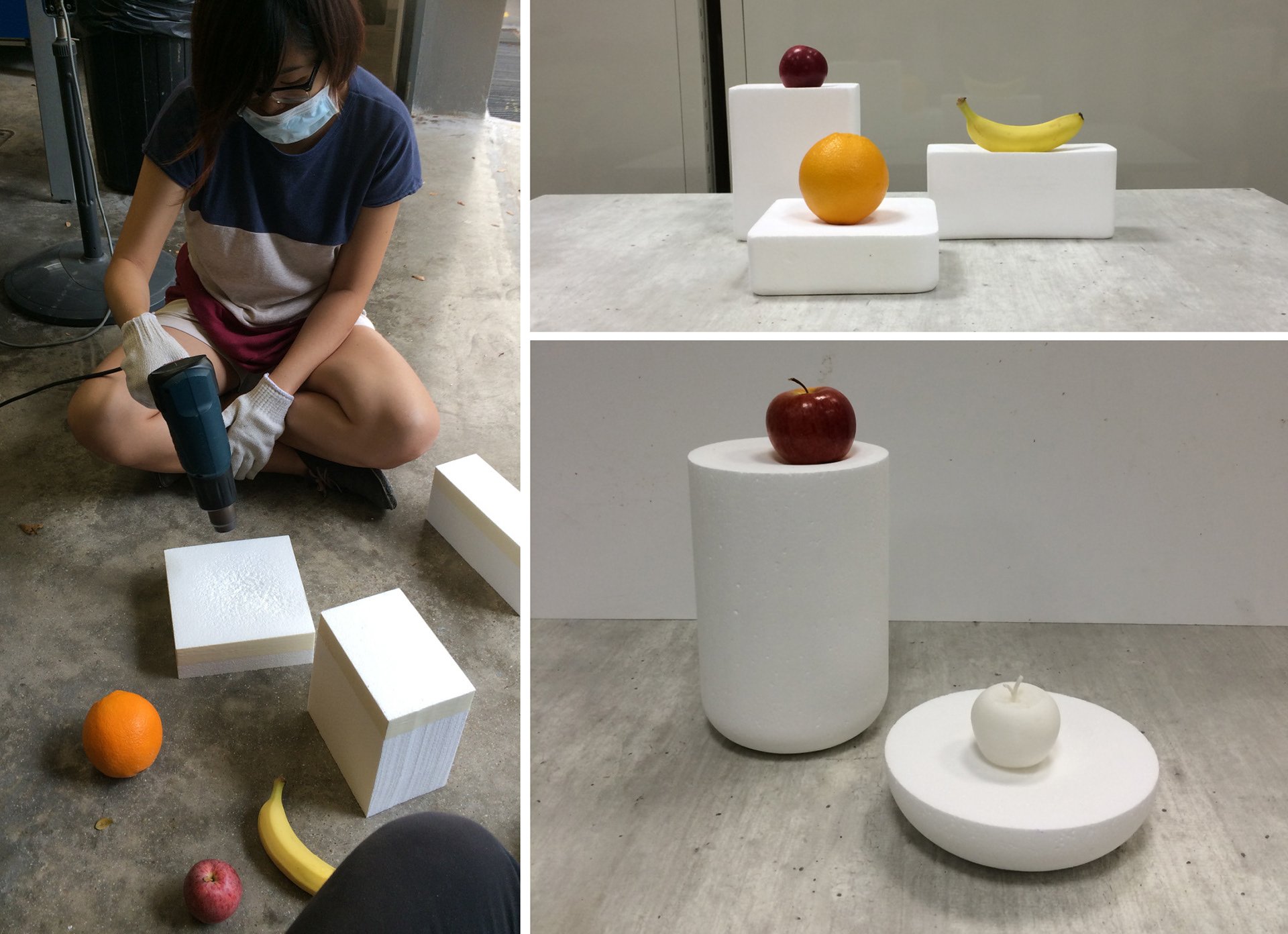 EXPERIMENTING WITH PROPORTIONS AND MATERIALS
Fine tuning the proportions between the object, design and the table space was crucial to bring out the intention of the project in relation to its surrounding. 
As the material property of clear acrylic is ideal for the representation of our design, we experimented the different treatments of acrylic in relation to displaying meaningful color transitions.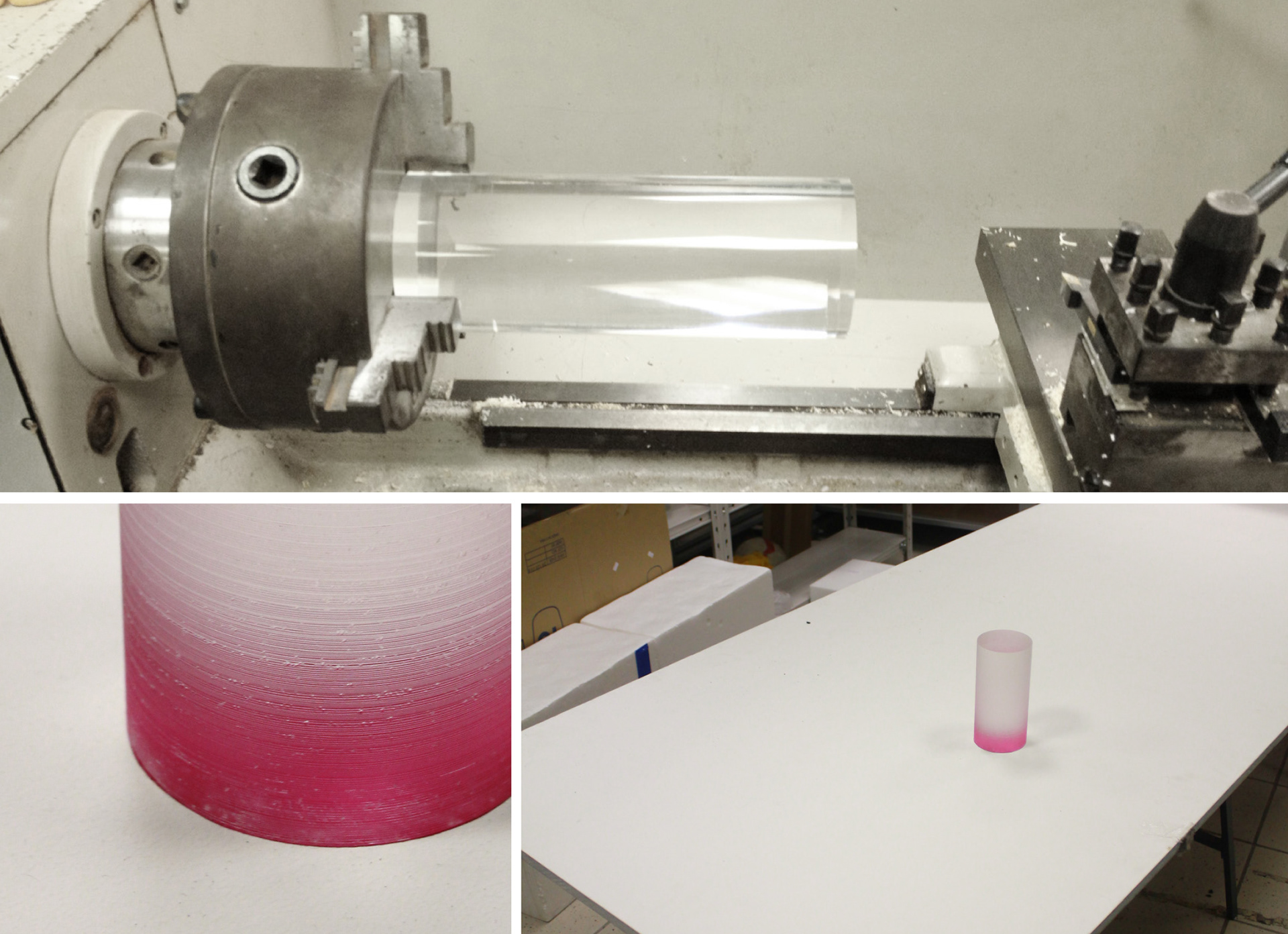 The juxtaposition of these two objects serves to magnify the transmutation of colors that we see in our illusions. The red cascade that seemingly seeps from the apple represents not only its weight, but also the significance of perception in dictating how we understand our surroundings.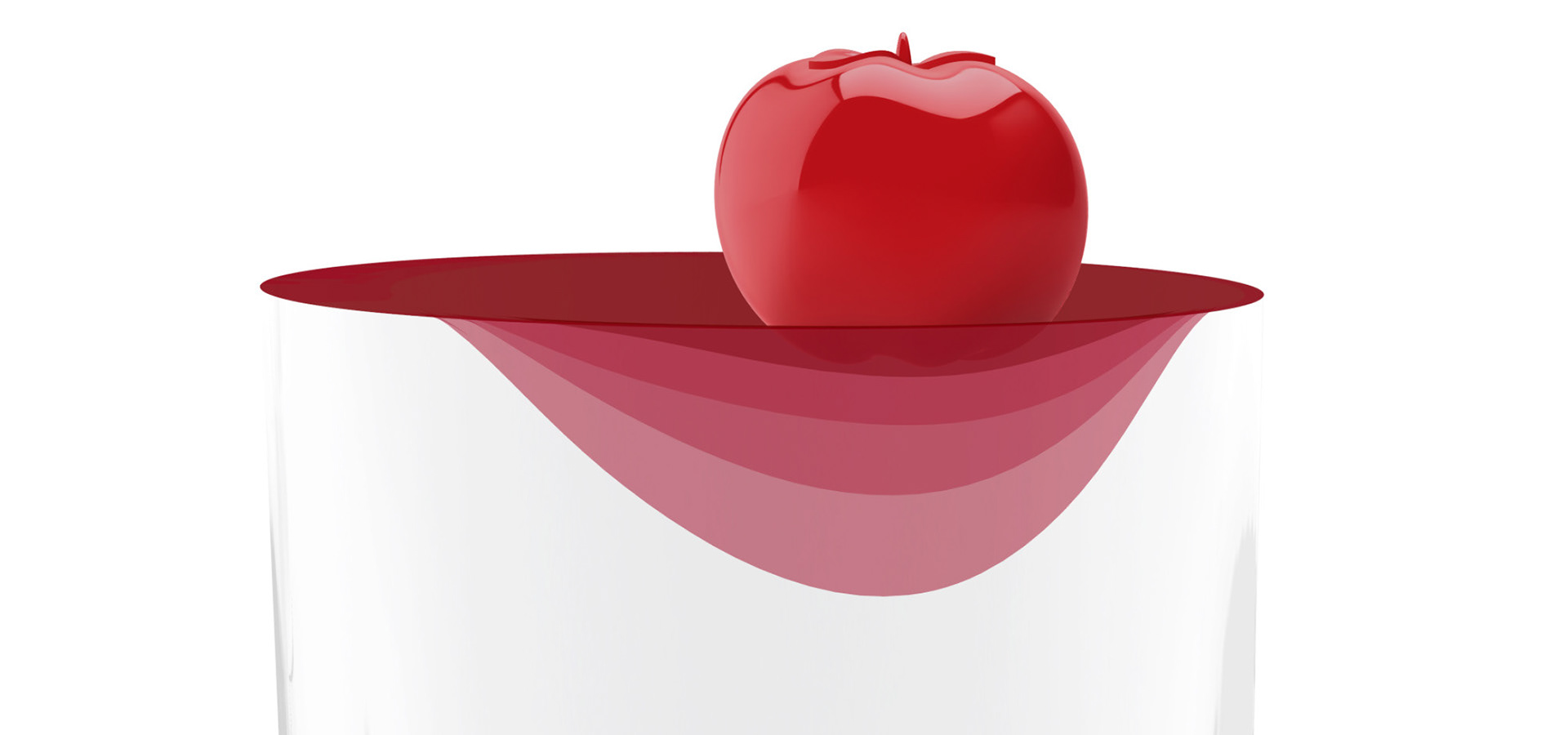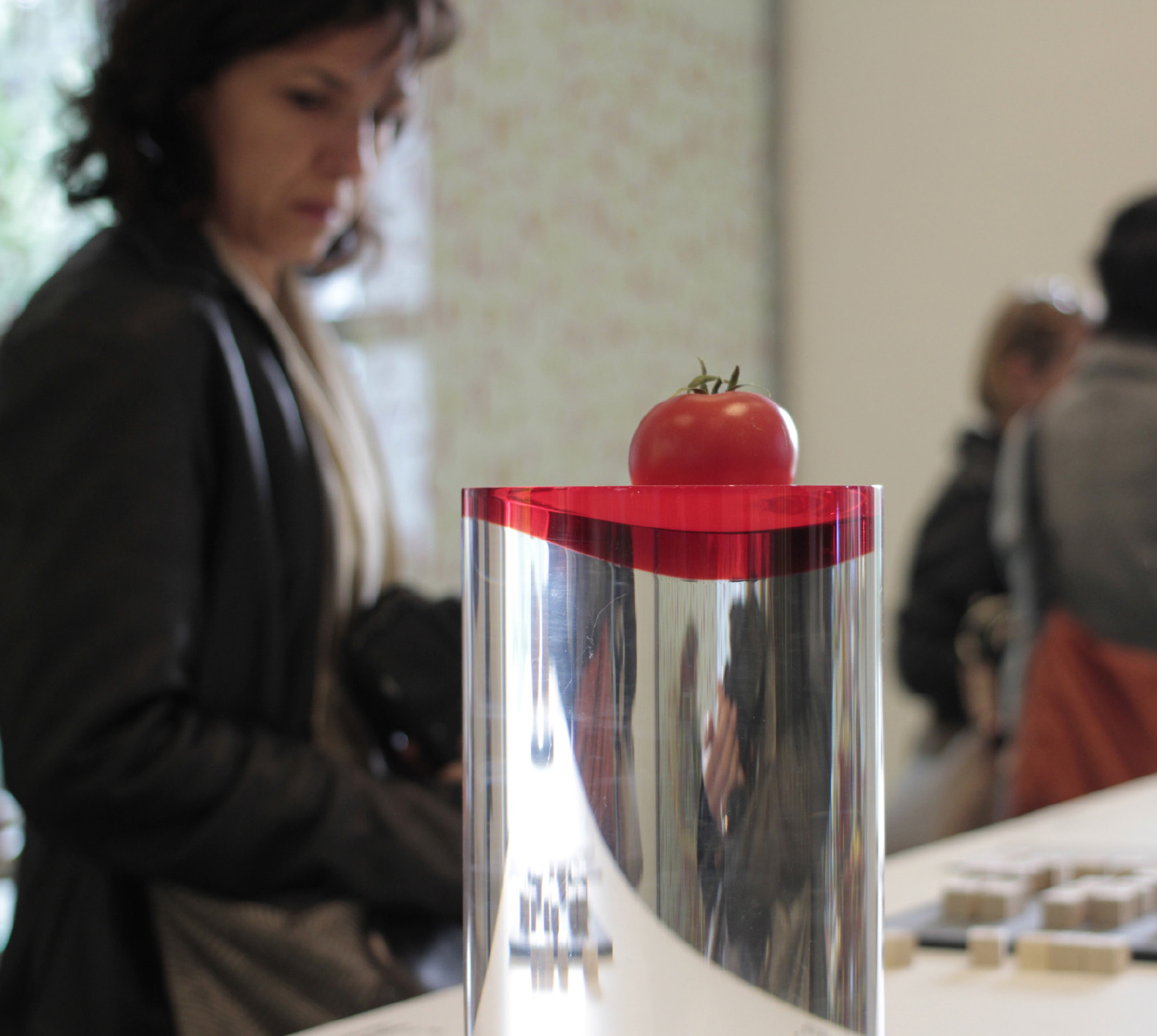 Project is exhibited at the triennale di milano, "The Alchemist Singapore Exhibition" during the 2015 Milan Design Week.